I saw the Nylon fetish / orgasm control task from Mistress Sinn on her Onlyfans page (as a real fan; devotee or slave of Her you must subscribe to this page).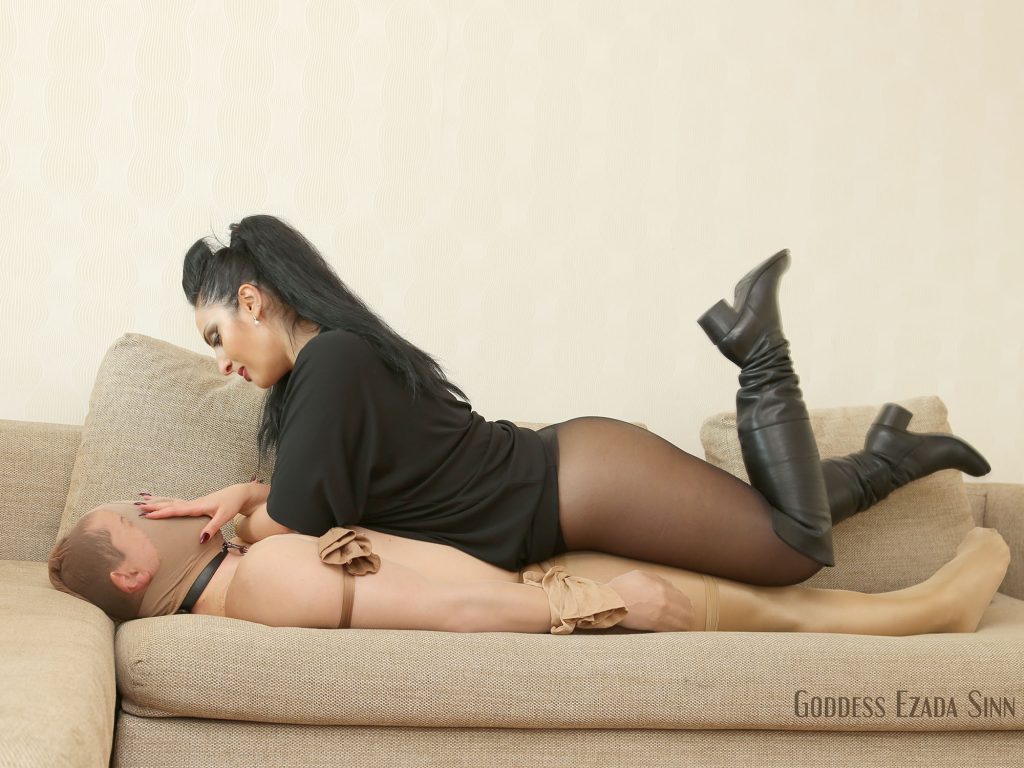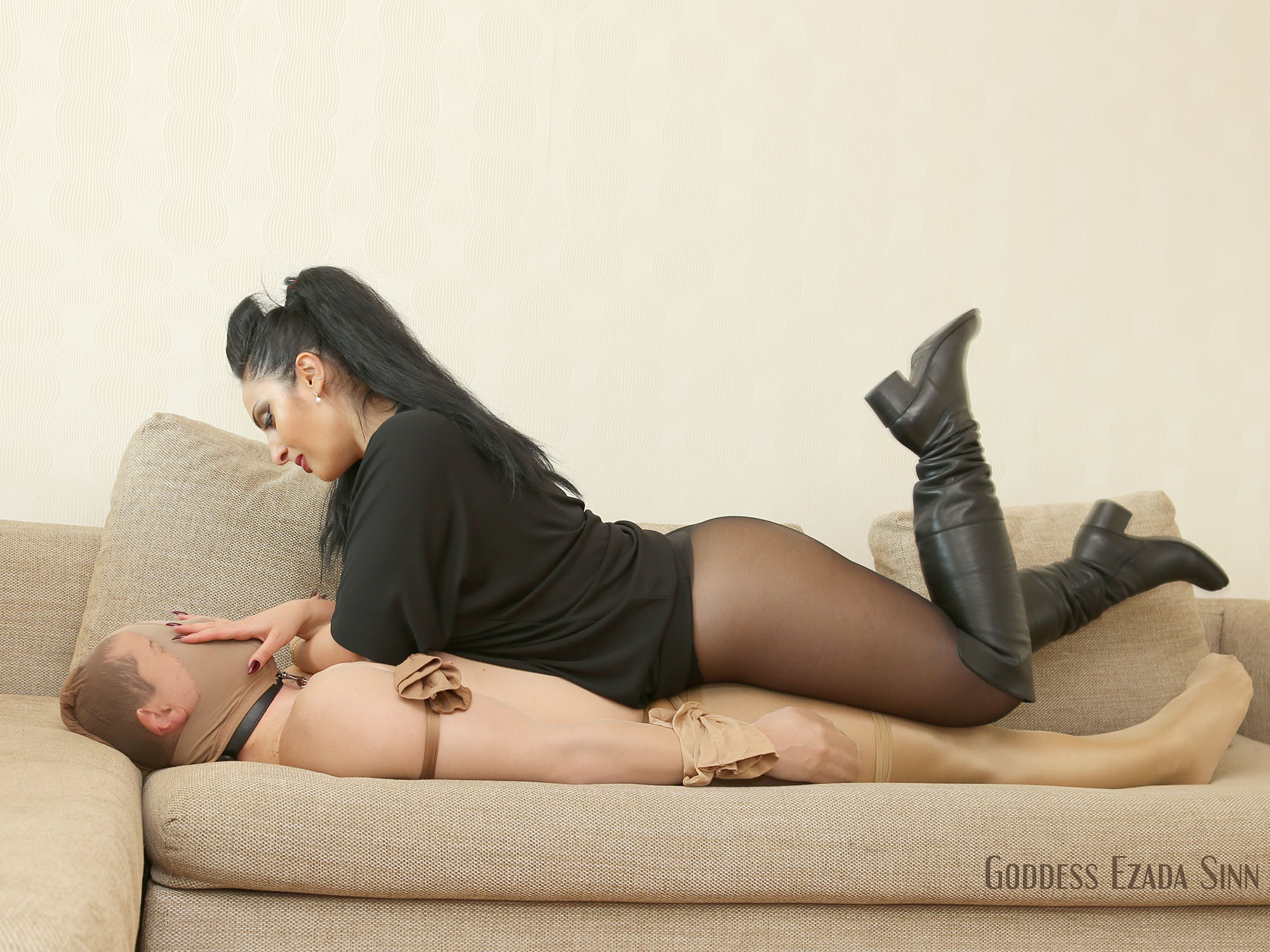 The task was about to deepen out your fetish for Nylons. Mistress Sinn really loves them so much and she wants that all of her slaves also fall in love with this wonderful material… For those of you who haven´t seen the task let me describe it quickly to you. Goddess Ezada ordered you buy at least 5 pairs of Pantyhose, keep them close to you and start wanking your cock to her images. After the first edge you should put on the first pair of Pantyhose. Once you wear the Pantyhose start rubbing your cock through the Pantyhose. As soon as you´ve reached the second edge you should put on the second pair of Pantyhose and so on until you archived at least 5 edges and wear 5 pairs of Pantyhose over each other. Only after reaching 5 edges you are allowed to cum. After you cum inside the Pantyhose you should clean it with your mouth.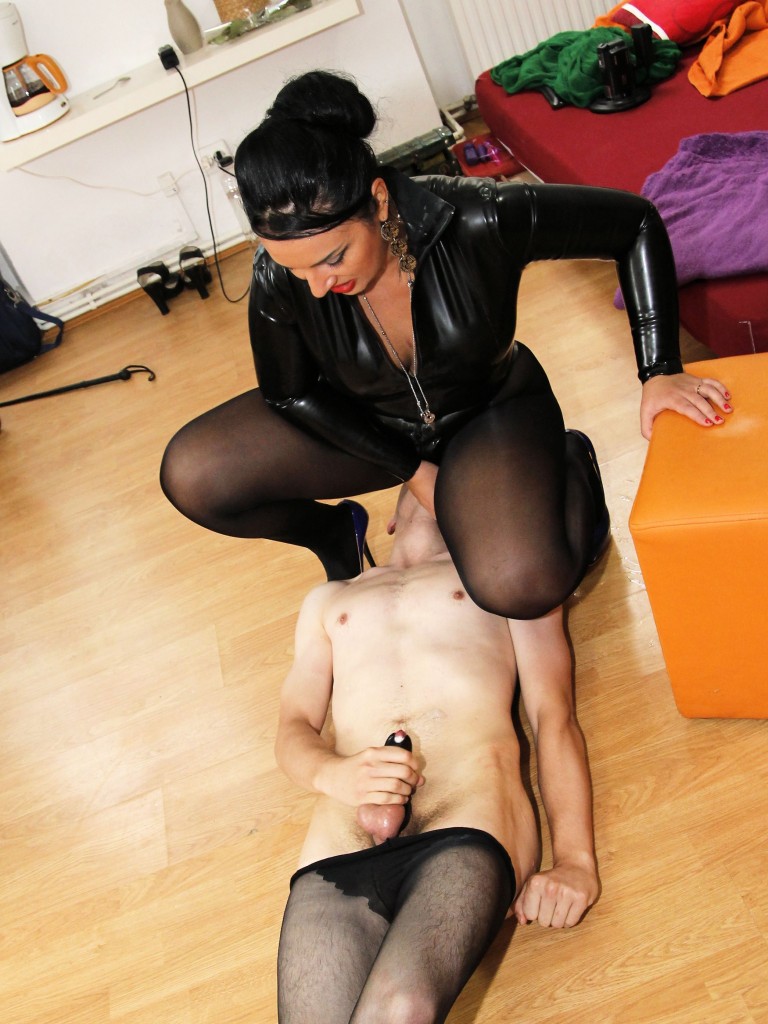 Me, as her owned Pantyhose Bitch, had no choice and needed to fulfill this task. But I wanted to wear more than "only" 5 pairs to make my owner happy. Since I´m such a lucky boy and get all Pantyhose / Stockings that Mistress Ezada and some of her beautiful lady friends (Miss Sarah and GlamyAnya) can´t or want to wear anymore I have a huge collection of used and awesome scented Pantyhose. I grabbed all Pantyhose I quickly could found (20 pairs in total) and started the task. After approx. 14 pairs I wasn´t able to touch or stimulate her cock anymore as layer after layer covered my body. But I wanted to see if I could wear all 20 pairs over each other. It took me approx. 30 min to get all Pantyhose on me and it was really difficult (it gets really hot and you can´t really move if you are wearing more than 15 pairs) but I was able to wear all of them. I probably don´t need to mention how awesome the smell was. This is my absolute maximum in wearing so many Nylons over each other.
Multumesc Stapana mea for allowing me to be in your presence.
Her Pantyhose Bitch