A lot of this beautiful vintage Femdom Art is German I must say. The German character seems to be somewhat prone to this wonderful word of Domination and submission.
So today I am presenting another artists from this so prolific era in the 1920s and ´30s: Paul Kamm, sometimes called Paul Klamm, who also published under the name of C. Soulier. Sadly not too much is know about him. He was born in Berlin in 1891 and was an educated lithographer and painter. He published in different elegant magazines and worked for the advertisement industry. Time and circumstances of his death seem to be unknown.
His work is mostly on the sadistic side with cruel dominant Women who sometimes seem to be carried away by the torture they administer on their subjected males. At least this is what their fierce and gloomy looks tell us. Well I would be the last to blame those assertive sisters…. Body worship, spanking and enemas seems to have been his favorite topics.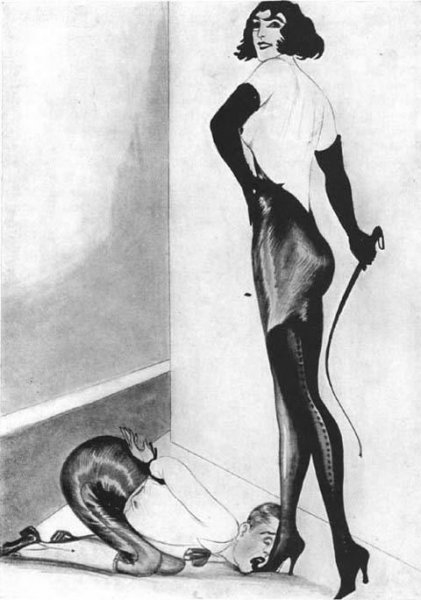 "The booted Eros" The following seems to be one of six of Kamms illustrations for the 1932 book "Der gestiefelte Eros" of an author by the name of Hanns von Leydenegg. The life confessions of a transvestite shoe fetishist. The story sounds interesting. A 16 year old boy named Charley who gets educated and formed by his aunt after she has discovered his fetish for high boots. There are English versions of the book available on the net: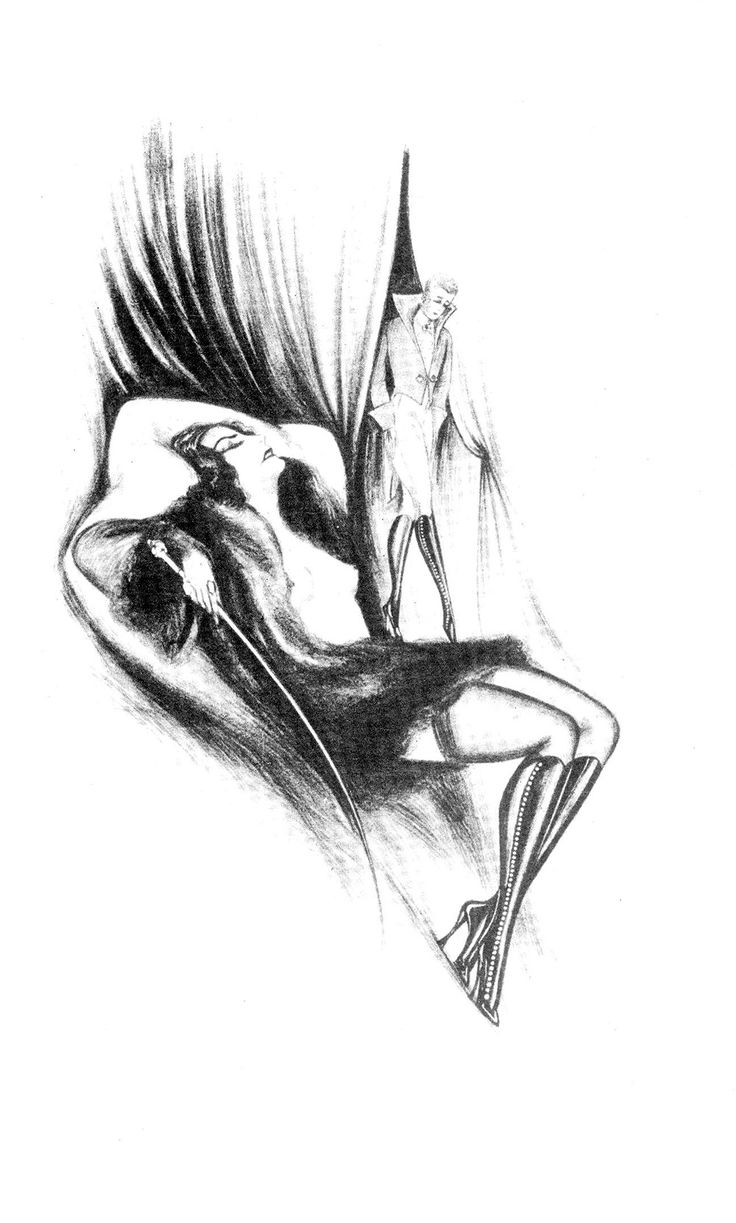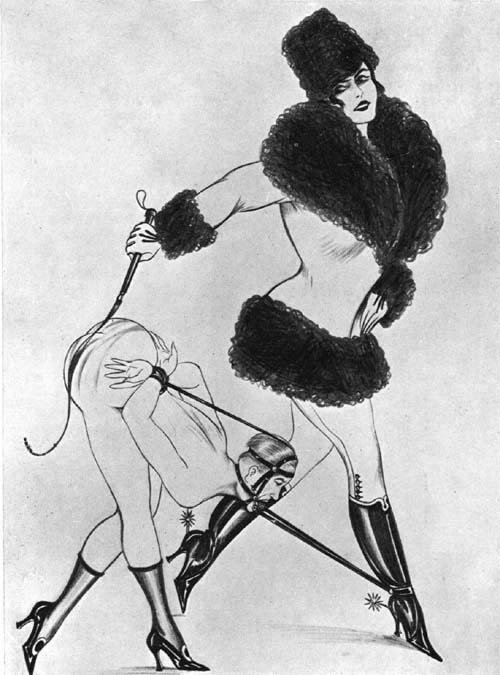 The releasing moment: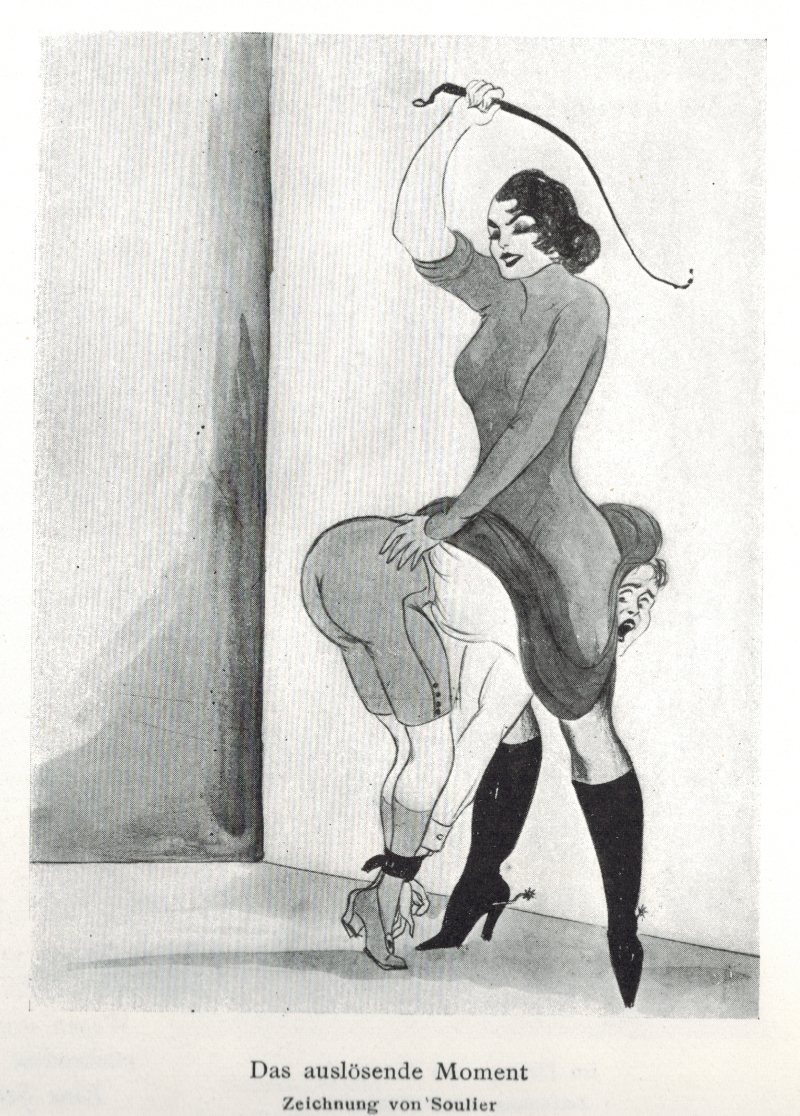 Under the foot of the beloved: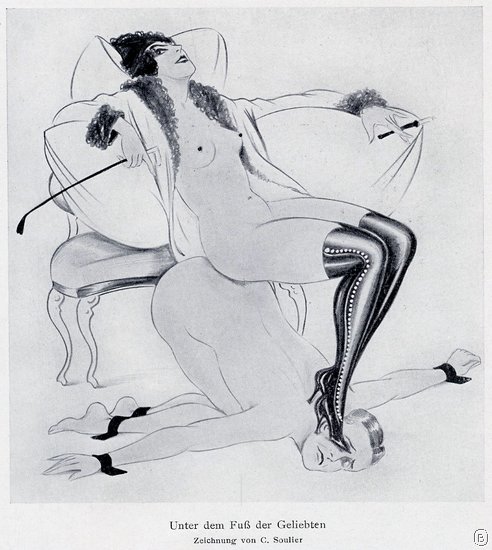 Not all of his work has been Femdom. Here is an example of a erotic Opium illustration from the 1930´s. We can only guess what his likes might have been..: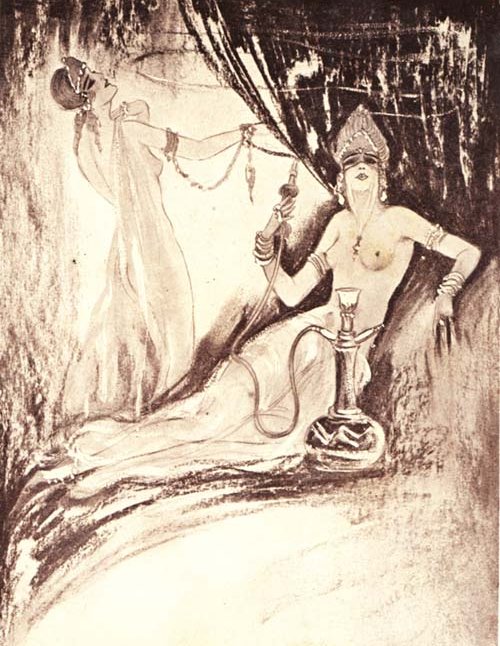 And lastly a nice little sissyfication scene to finish this off: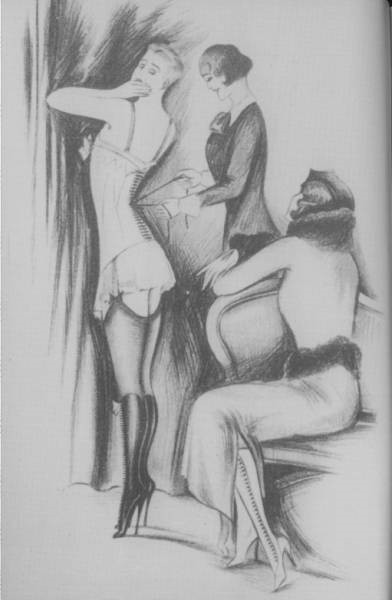 I do not claim any copyright in the picture(s) shown and dealt with in this article. The article is merely meantto cherish the beauty of the art and it is not at all intended to infringe any third party copyright. So if you are the holder of respective copyrights and want to have the picture(s) removed, notice Me on info@dominare.ro and I will do so immediately.