Kneel before Me, slave! Naked, with the chastity on you will watch this video 3 times.
"We all dream of the Empire of the Goddess Ezada Sinn. We dream of the day that every male on this earth will submit to Her accepting Her as their Empress, their Goddess. We all dream of a Queendom of our Goddess, a new country where She will be the Leader and every male will be inferior. Males will be Her slaves and other Women will carry on dominating men. I am talking about a country, where She will be the Queen and the Goddess of Her people. Millions of people will bow in front of Her, as She sits on Her Throne, with a magical smile on Her Face, while moving Her Finger to give orders. Her Images will be in everyone's home and the flag of Her Empire will rise upon us."
Almighty Goddess Ezada Sinn
my one true Goddess
You are the reason for all life,
all love,
everything good in the world
there is no one above You
no being
idea or dream
greater than You
In worshipping You
Goddess Ezada
all my deeds, actions and talents
are performed in Your Honor
to glorify You, to worship You, to provide for You
the purpose of my life is to enrich Your life, emotionally, physically
and financially.
This i pray to You ,almighty and all deserving Goddess Ezada.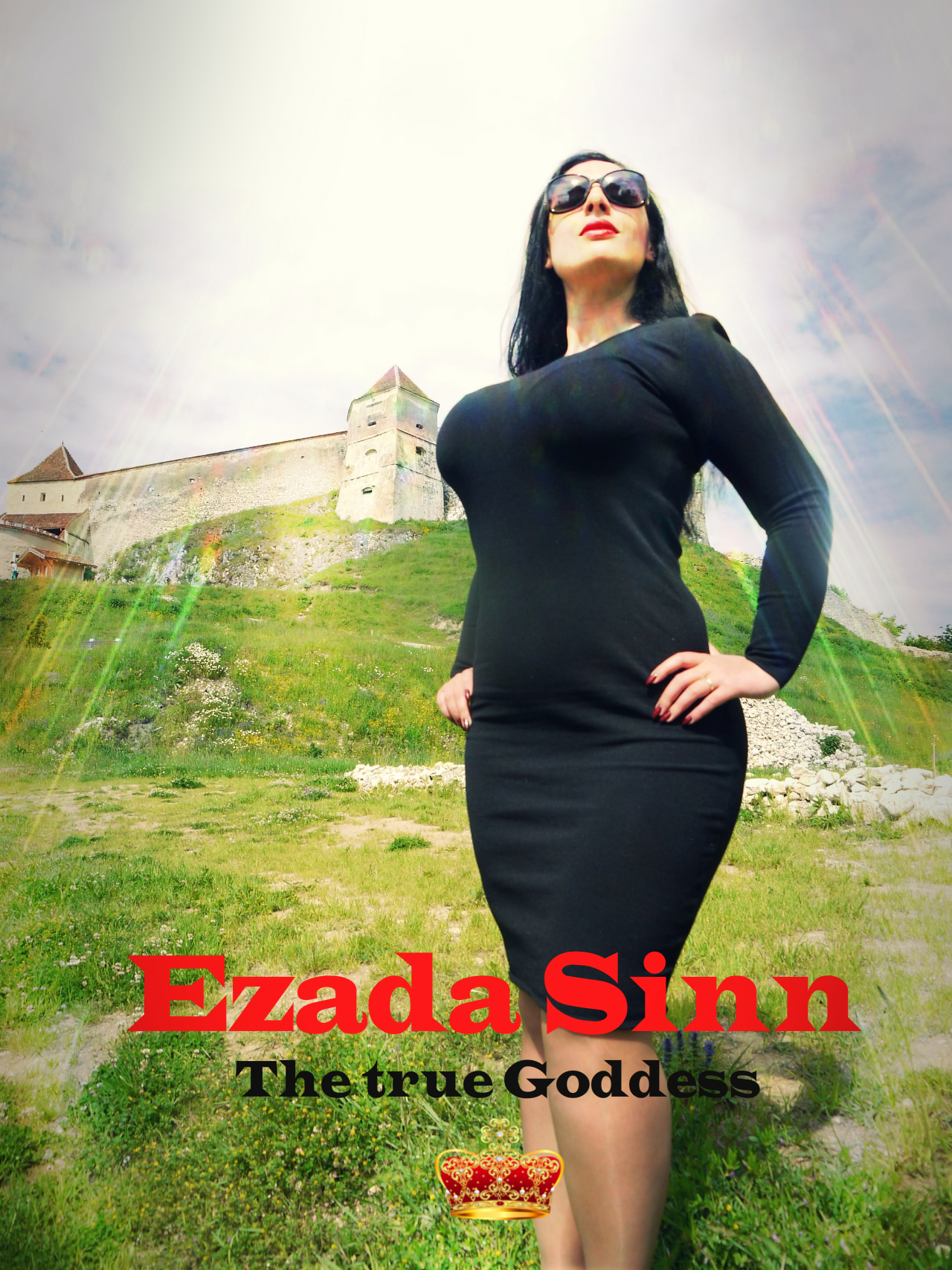 video by devotee chris, a true believer in Ezadasinnism