It has been a while since I have published femdom art on My blog, but I am feeling inspired by My pet whose task (one of the many) is to entertain Me daily with articles, paintings and femdom drawings.
I was not able to find too much information about Stig. He is, possibly, a French illustrator, not very well known.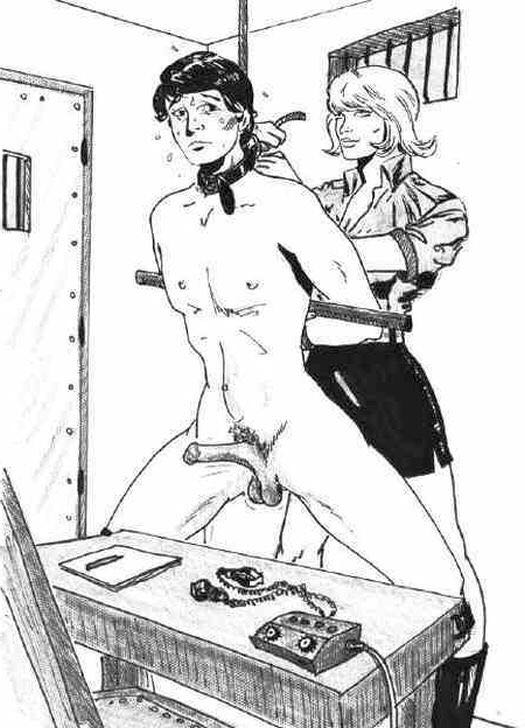 What I like the most about his art is the uncomfortable positions in which the males are tied up. The ladies, on the other hand, are, most of the time, indifferent to their struggle, and they perform the corporal punishment or the tease and denial calmly, like they are not aware of his torment.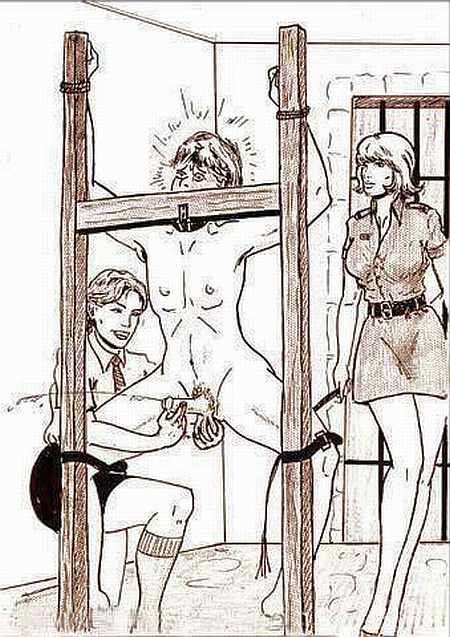 I find this drawing especially arousing. he is unable to move and, although obviously scared, under the experienced hands of the lady he can't hold it back and he is forced to cum while she is squeezing his balls. The second lady holds a whip in her hand and looks like she is waiting for her turn. Now, that his balls are empty and he is probably tired, he must endure a hard whipping. And, judging by her expression, it will be a painful one!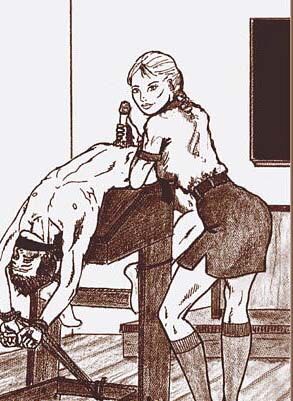 I do not claim any copyright in the picture(s) shown and dealt with in this article. The article is merely meant to cherish the beauty of the art and is not at all intended to infringe any third party copyright. So if you are the holder of respective copyrights and want to have the picture(s) removed, notify Me via the contact form and I will do so immediately.