Merry Christmas everyone! I know I am happy. Since launching The Christmas dicktree contest I received 19 entries from you. I liked to see your little (some tiny!) pricks covered in glitter, tortured with pegs, full of colorful decoration. Yes, it was very amusing for Me.
Thank you all for the support: My lady friends re-tweeting My post and encouraging/ordering their slaves to send their dicktree, My slaves, fans and devotees sending Me their pictures etc.
I liked most of the postcards. Some of them were very nicely done but the quality of the image was bad. Some pictures were in very good quality, nicely edited but not … humiliating / painful enough.
It was impossible to decide for just one winner so here is the list with My favorite entries and the prizes they won:
1st place – winner of the Christmas dicktree contest – French bitch pierre – winner of a custom POV clip
I like the slutty outfit, the attention to details (meerkats holding the sign for example). A bit to the humiliating side – this image really cheers Me up.
2nd place – licker len – winner of a dedicated POV clip filmed for him but with the topic decided by Me
I liked the locked dick, the pegs decorated for this special occasion (I heard it was painful to keep them on, hehe). Pretty arrangement, nice decorations. I am very pleased with  this one.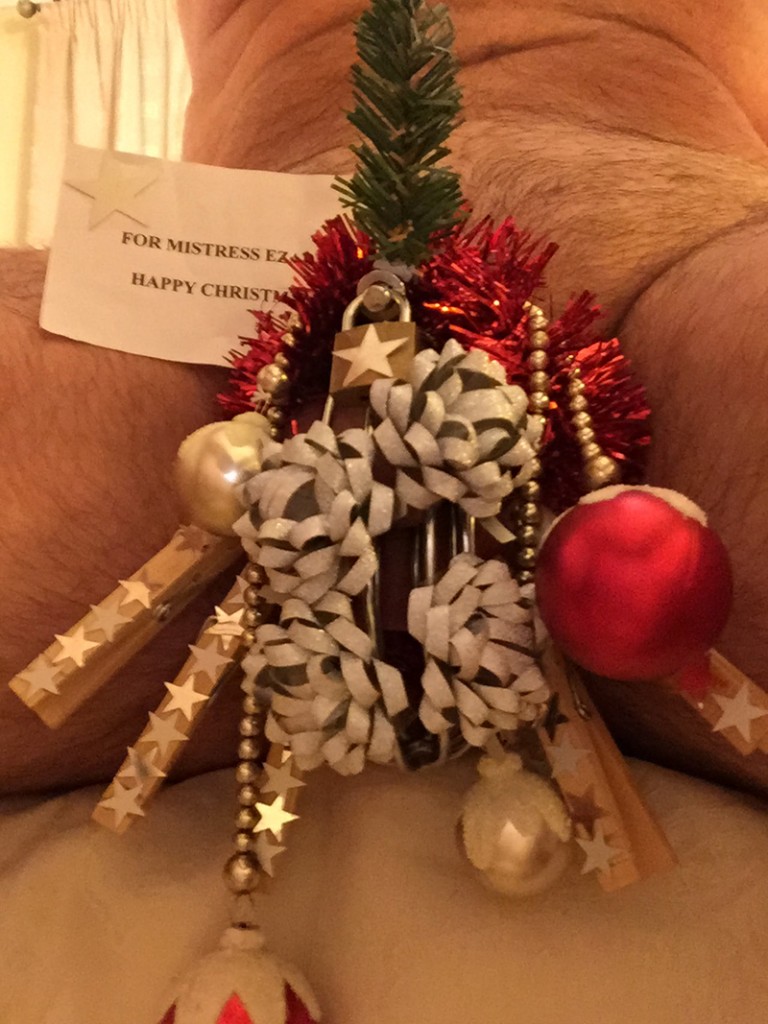 special prize – slave stian – 5 free clips (of his choice) from My c4s store
This would have been My favorite picture if he didn't forget the sign with My name on it (I believe I wrote the instructions very clear!). Again pain (angels used as weights to pull the balls) and humiliation (that little pig is hilarious). Nice outfit (is that latex?), picture of good enough quality.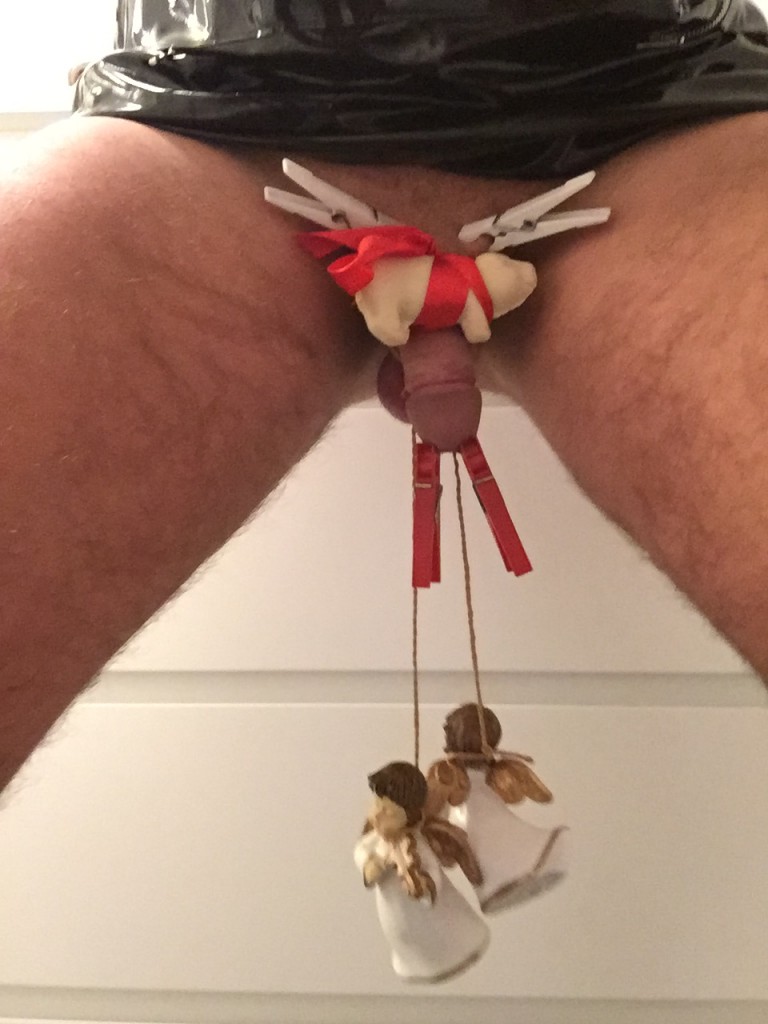 If you didn't win anything this time, there will be other contests that I plan to organize in the future. So follow Me on Twitter, subscribe to My blog and maybe next time I will be more impressed by your efforts.