Visit My exquisite clips4sale store (updated daily)
---
Do you want to feel closer to Me?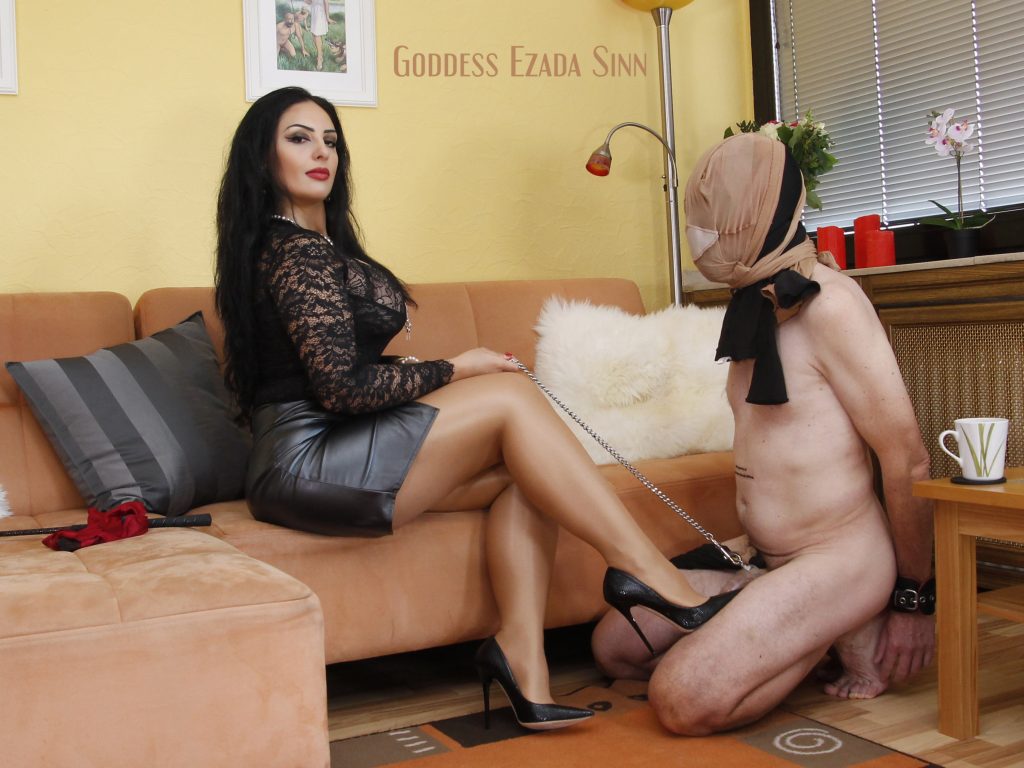 Do you want to sniff my feminine scent? To taste My essence? You can buy my worn panties, pantyhose, shoes, bras or other clothing items. For any other special thing that you have in mind – CONTACT ME.
All the items will be sealed  in a double vacuum bag and packed in a discreet parcel.
---
For awesome clips featuring Me and My lady friends, visit My other Clips4Sale store: The House of Sinn
---
You can make your dream more vivid and spoil Me in the same time by buying My DVD's
DVD – OWK trade mark:


Mistress Ezada in The OWK I – 49 Euro (+  Mistress Ezada in The OWK II included)

(Fetish – Lady in leather, humiliation – physical examination, shoe worship, face slapping, whipping – ridding crop, spanking – paddle, whipping cat-o-nine-tails, spanking bare handed, human dog training, ass worship, CBT – crushing with fingers, CBT – trampling, CBT – clips and pins, nipple torture – clips and pins)

Mistress Ezada in The OWK II – 49 Euro (+  Mistress Ezada in The OWK I included)

(Fetish – Lady in leather, caning – standard cane, face-sitting in leather pants, bondage, shoe worship. face slapping, whipping – ridding crop, kicking, CBT – weight units, spanking – bare handed, CBT – kicking, CBT – crushing with fingers)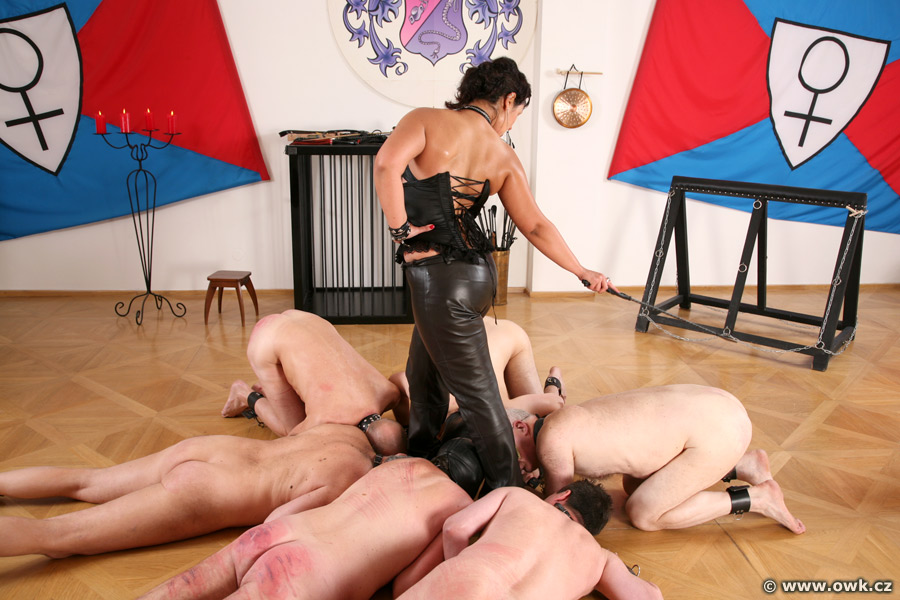 ---

Humiliation in the dining room – 39 Euro

(Feeding from hand, feeding from ground, kicking – bare feet, foot fetish – kissing and licking, human furniture – table, nipple torture – crushing with fingers, trampling in high-heels, torture – hot wax torture, whipping-cat-o-nine-tails, CBT – crushing with fingers, face slapping with bare hand, feeding from feet, trampling – bare feet, face sitting in skirt )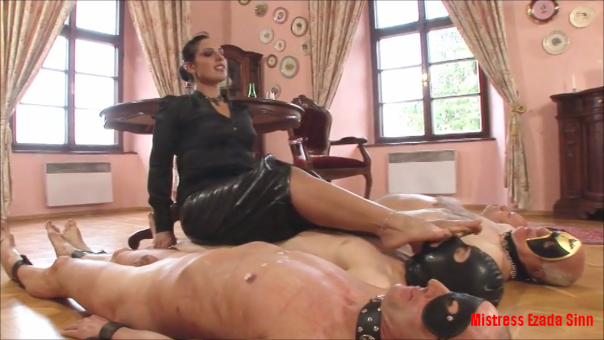 ---
Working slaves for Mistress Ezada I – 49 Euro (+ Working  slaves for Mistress Ezada II included)

(Fetish – tight pants, leather pants, fetish – Lady in boots, working slave – field and garden, whipping – riding crop, bullwhip, cat-o-nine-tails, kicking – boots, boot worship, verbal humiliation, humiliation – cold water)
---

Working  slaves for Mistress Ezada II – 49 Euro (+ Working  slaves for Mistress Ezada I included)
(Fetish – tight pants, leather pants, fetish – Lady in boots, working slave – field  garden, whipping-riding crop, bullwhip, cat-o-nine-tails, kicking – boots, boot worship, verbal humiliation, face sitting-pants – leather, nipples torture – crushing with fingers, trampling in high-heels)