Are you craving to serve Me, slave? Are you ready to be used and humiliated for My pleasure? Do you dream to lay at My feet, kissing and adoring My stiletto high heels? Obey Me! If you deserve, I may give you a chance to serve Me in person.
The relationships I have with My collared slaves are the ones that come first, so I want to invest more time in training My personal slaves, in the relationships that really matter to Me. Thus, I am not available for private meetings with new servants. If you want to learn to be a good slave for Me, join My online training program.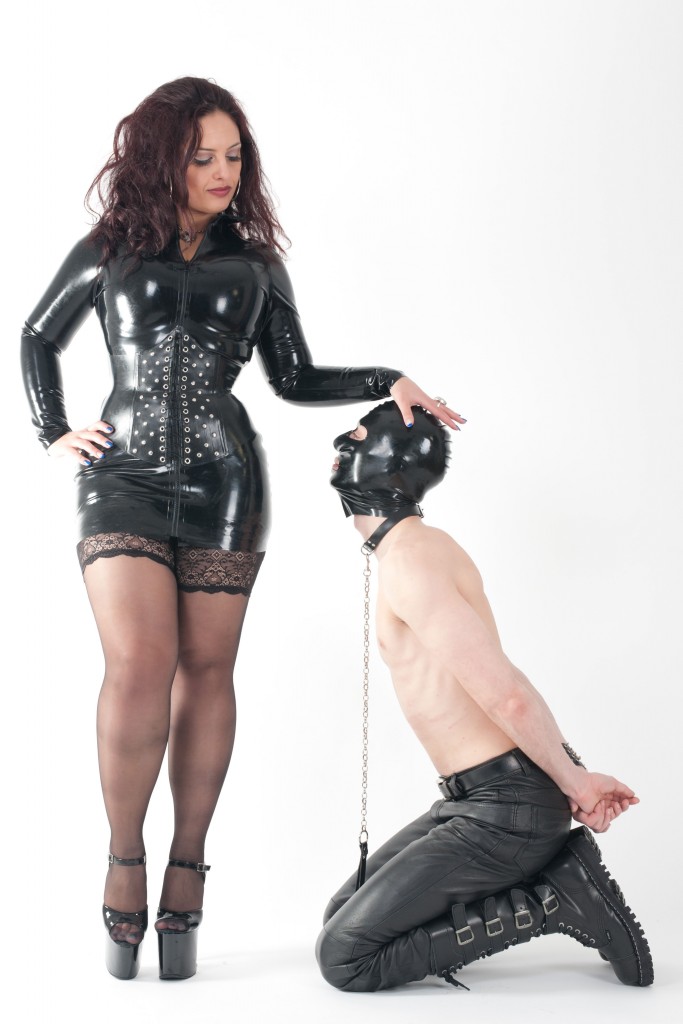 I invite submissives, masochists, fetishists and novices to experience complete immersion in the exchange of power under the tactful guidance of My superior mental and physical Domination. Whether your session is sensual or strict, mild or intense, it will be conducted with individualized attention, concern and creativity. My keen intuition will uncover your deepest desires and painful perversions using creative styles of role play.
Although it may appear that I have a wide range of interests and should be compatible with most interested applicants, I am very selective of whom I interact with. I want the best experience for both parties and will not accept a session for purely financial gain. I build My practice around trust, confidentiality and professional chemistry and prefer that each engagement be enjoyable for both participants. Compensation for My time helps keep the structure of O/our formal agreement intact and is expected at all times for sessions, distance training and companionship. I will respectfully choose how to explore My interests within your limitations and at no point in time, will I accept direction.  Your interests, limitations and boundaries will be respected at all times.
Each live session is carefully customized to your unique needs. Be assured I will not violate your trust. Being clear and  honest about your interests will enhance your session. I expect you as a responsible adult to inform me of any medical condition you have no matter how small. This is for your own safety and well-being. I take My time, pride and care. All sessions are scheduled at least 48 hours in advance. I expect that you arrive on time.
Don'ts:
Before contacting Me be sure to have a clear understanding of what you are looking for with a Dominatrix. Sexual intercourse is out of the question. Do not expect to taste My intimate parts. No nudity on My part. I DO NOT do TOPLESS or NUDE sessions. I am not interested in wrestling, clinical, needle play. No outcall sessions. I DO NOT engage in any activity that is directly sexual, illegal, unsafe or in non-consensual activities.
---
your submission will be My pleasure.