I must admit that I feel a bit flattered to be once more portrayed by the great Sardax. Especially as this is again a picture that captures so very much the essence of My likings. I don't remember ever having talked to Sardax about this phantasy of Mine that has been on My mind as long as I can think back. Yet here it is, put on paper as if he had taken a photography of My mind. Well, it is indeed much more than just a fantasy, in fact this is now My real life.
Men are only there to please Me. I use them for My pleasure. Not one, not two or three but a whole row of them. They are lining up in front of Me to adore Me. Slobbering creatures, so eager to be at My service, to give Me pleasure, to completely indulge My every whim. And then to thank Me for that privilege which has to be earned hard by every one of them.
See the marks of My whip on the lucky slaves ass who is now allowed to lick my holy Sanctum? Of course he had to take a hard whipping first before he was allowed to stoop to worship. And not only that, he did beg me for this. Beg Me for the whipping, beg Me for the licking.
To become My slave every male has to thoroughly understand one thing first: It is all about My pleasure not about his. And I am glad that so many do.
***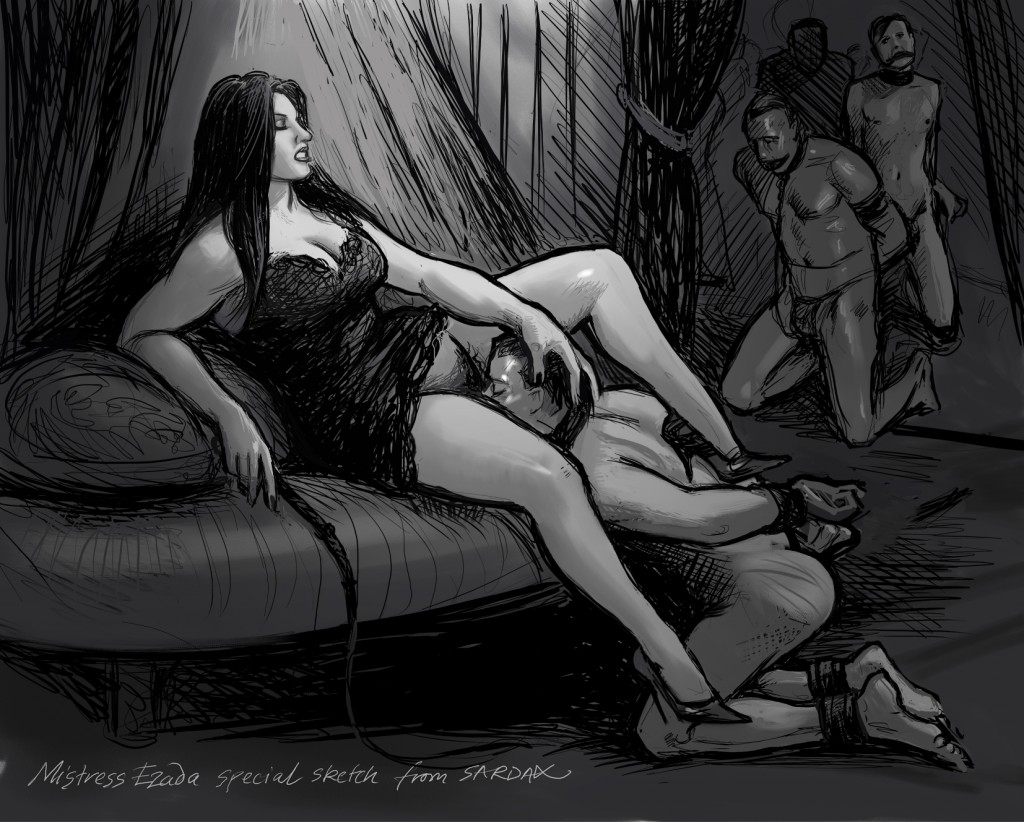 *