My devotee, you have been waiting so long to physically worship Me, to actually serve Me, to show Me your deepest devotion. I am pleased with your submission, the way you spread My religion, the repetition of My mantra over and again at the altar, your purchase of all My video clips. So, as a reward, today will be your lucky day.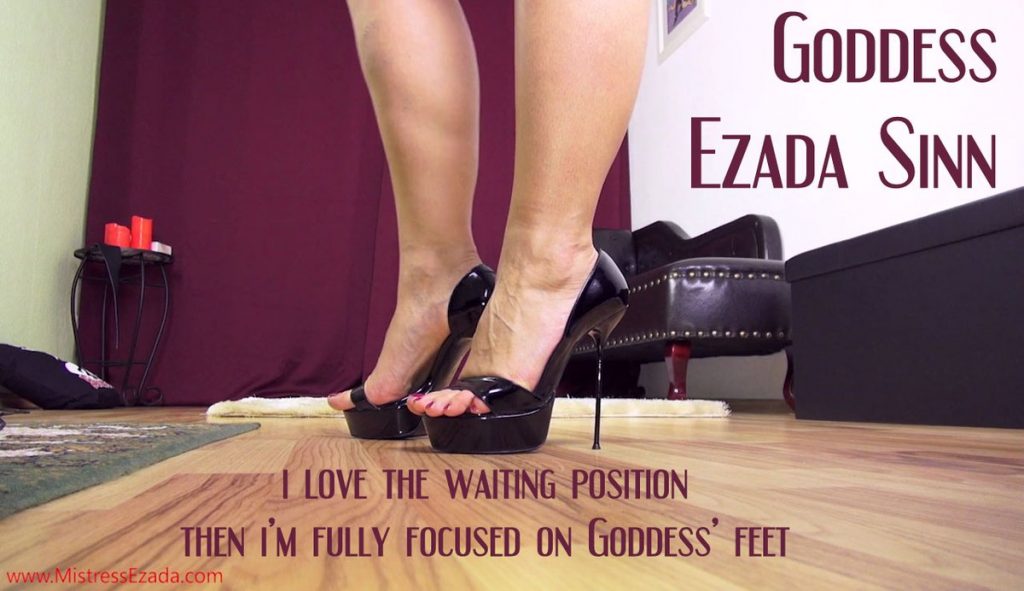 "Waiting position!." I will grant you permission to worship My feet, the lowest part of my sacred body. "Doormat position" and stick your tongue out. Look at you, so completely addicted to My power, to My body, to My control. you have no free will at all, slave, just witness how you've become My bitch, doing whatever I want, whenever I want.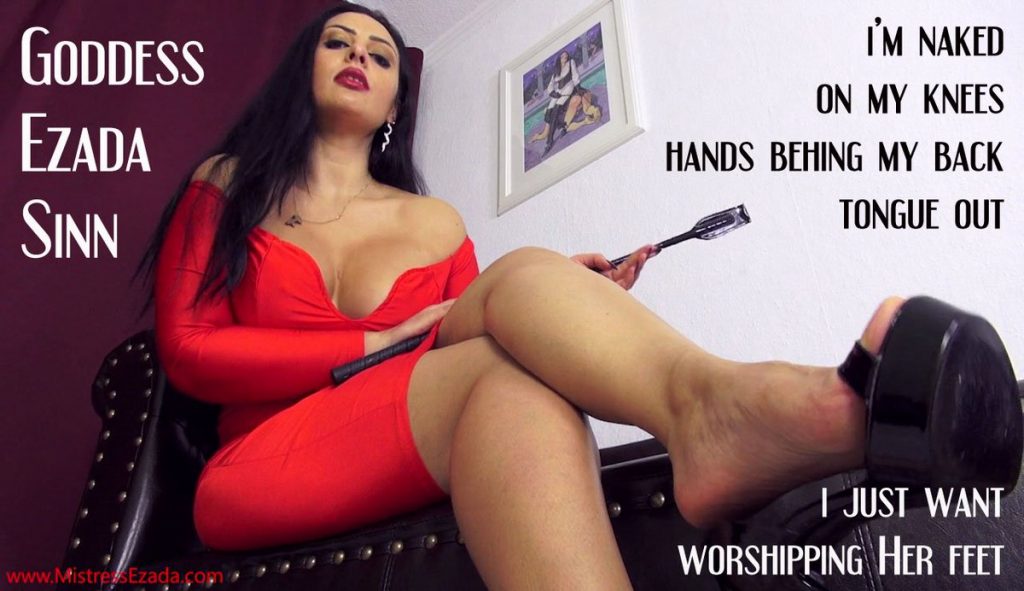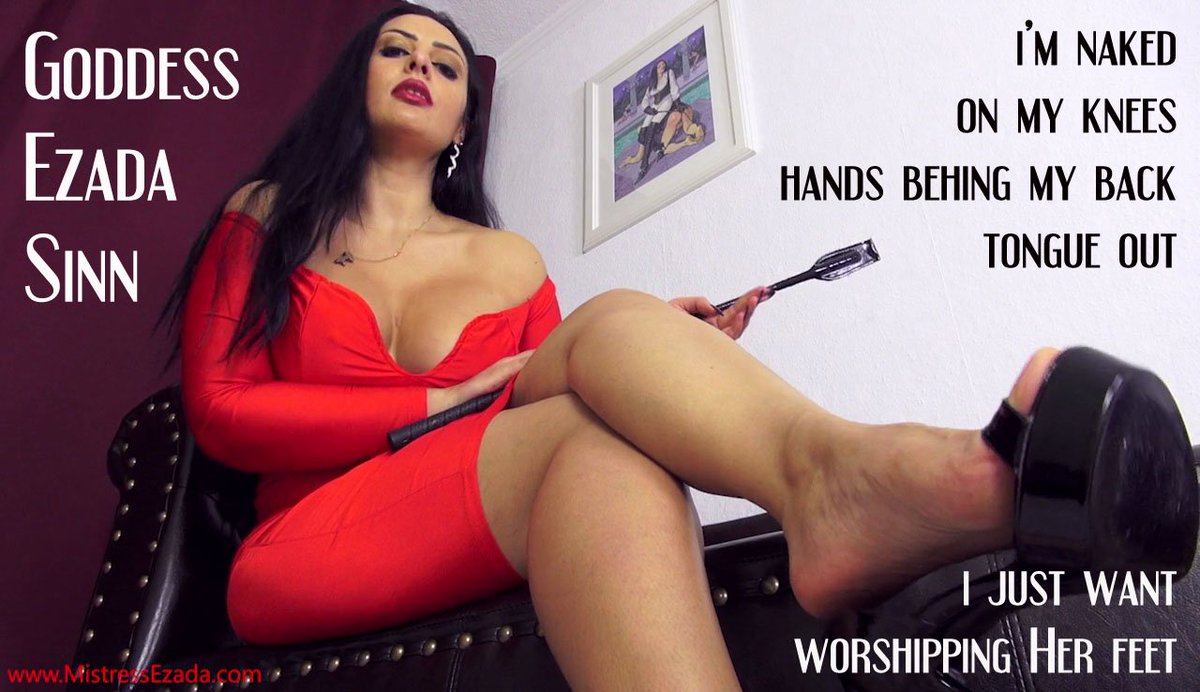 Now start jerking for Me, slave. Lying prostrate before Your Goddess, proving your addiction to Me in every minute of every hour of your life. Hungrily waiting for My tweets, always buying my newest clips, wanking only to Me, Your Goddess, My legs, My feet, and My sandals. you will cum for Me only when I allow, and you will lick your filth off My royal shoes and the sacred ground I walk upon. Because that is your place, My trusted devotee.
The only place you exist: below and underneath Me.
I made this clip as a gift for My devotee horstie-fm who won the picture caption contest I held at the beginning of this year. As he said multiple times on twitter, this clip helped him go even deeper into submission to Me, I decided to give all My devotees the chance to see it and be influenced by it. (No names are mentioned in the clip)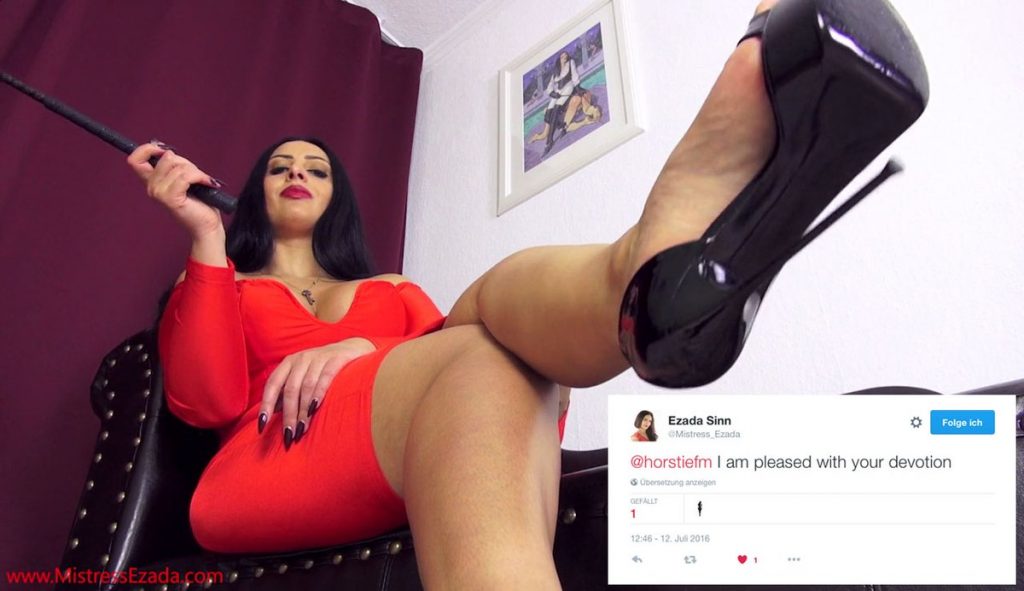 Stills and captures by My devotee horstiefm.