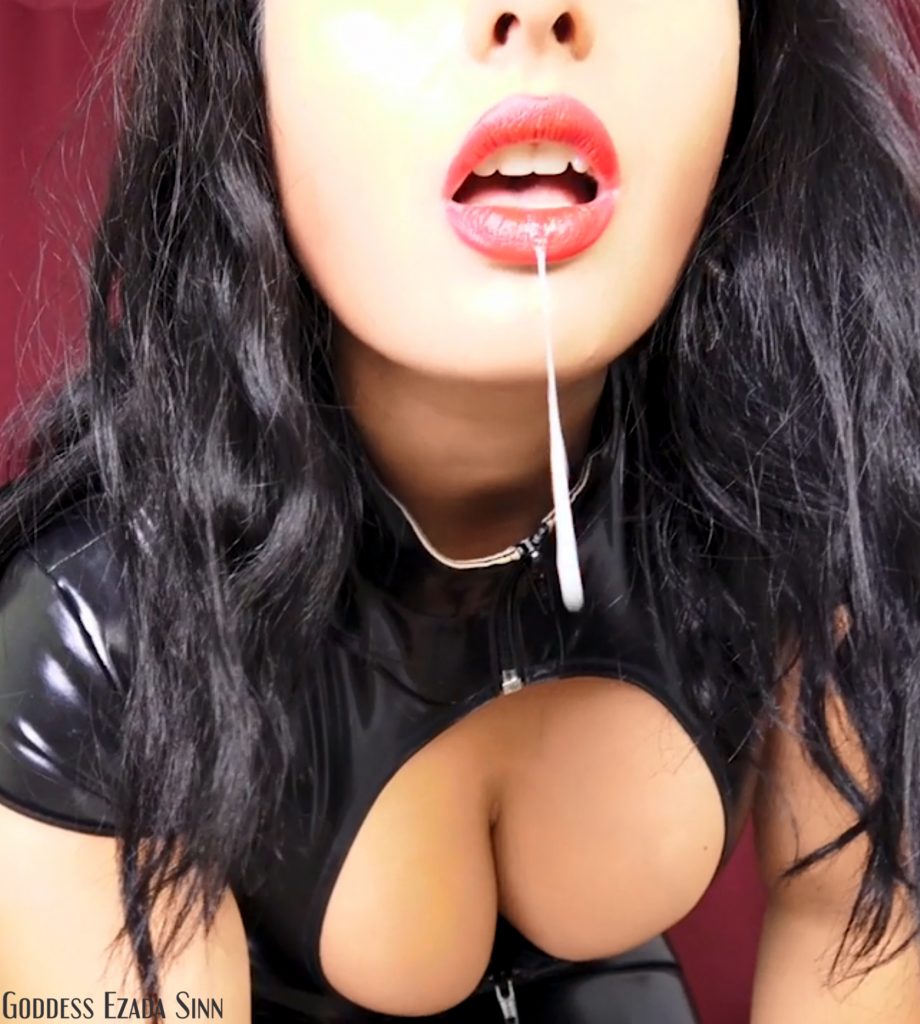 Do you like My lips, slave?
Do you like to imagine what it would be like to kiss a Goddess like Me?
Yet, you understand that you will never get to do such a thing; you don't – and never will – deserve it.
The only way you can ever taste My soft lips and My sensual mouth, is through My spit. That's right, open up your mouth and get ready to lick up every drop of saliva that comes out from between My royal red lips. Clean and polish My shiny black latex catsuit with that tongue of yours. The servant's job is to lick up all the spit that comes out of My divine mouth.
How does it feel to lick it dripping down My body, does it make you think of licking cum? Good, keep thinking of that while you jerk that pathetic cock of yours! Because today I will give you permission to cum, and you will do it right into the palm of your own hand. Then you will lick clean all your filth, in the very same way you consumed My divine spit.
Buy clip from here: From spit to cum