Domination begins with the mind. Where it leads is up to ME. I pride Myself in being original in My approach – I follow no tired cliche. I am a life style Domina which means this is a way of life for Me. My personal stable of submissives serves Me well in real life. Exquisite, formally educated, intelligent, intuitive, cerebral and highly skilled at the fine art of  DOMINATION.
Men interest Me. Controlling men interests Me. I delight in playing inside your mind, discovering your weakness, your desires, your secrets, and exploiting each and every one to My advantage.
I take each new sub in the direction he inspires Me to do so. With one I may be sensual and caring. With another calculated and cruel. Still another indifferent and aloof. In the end, I always get the results. My domination ranges from sweet and playful, sexy and sensual, to a cruel temptress who will take you to the edge. Don't let My sweet voice fool you, I can be your worst nightmare.
I take great care in following up and training My devotees and slaves to My liking. You may always e-mail to discuss what you hope to explore and letting Me know what expectations you have. I will consider your request, but ultimately, I have the final say! Although it is not a requirement. I am never pleased when MY time is wasted.
I own your dreams… your secrets… your shame… your worship… your tears… your desires… your obedience… your cock… your orgasms!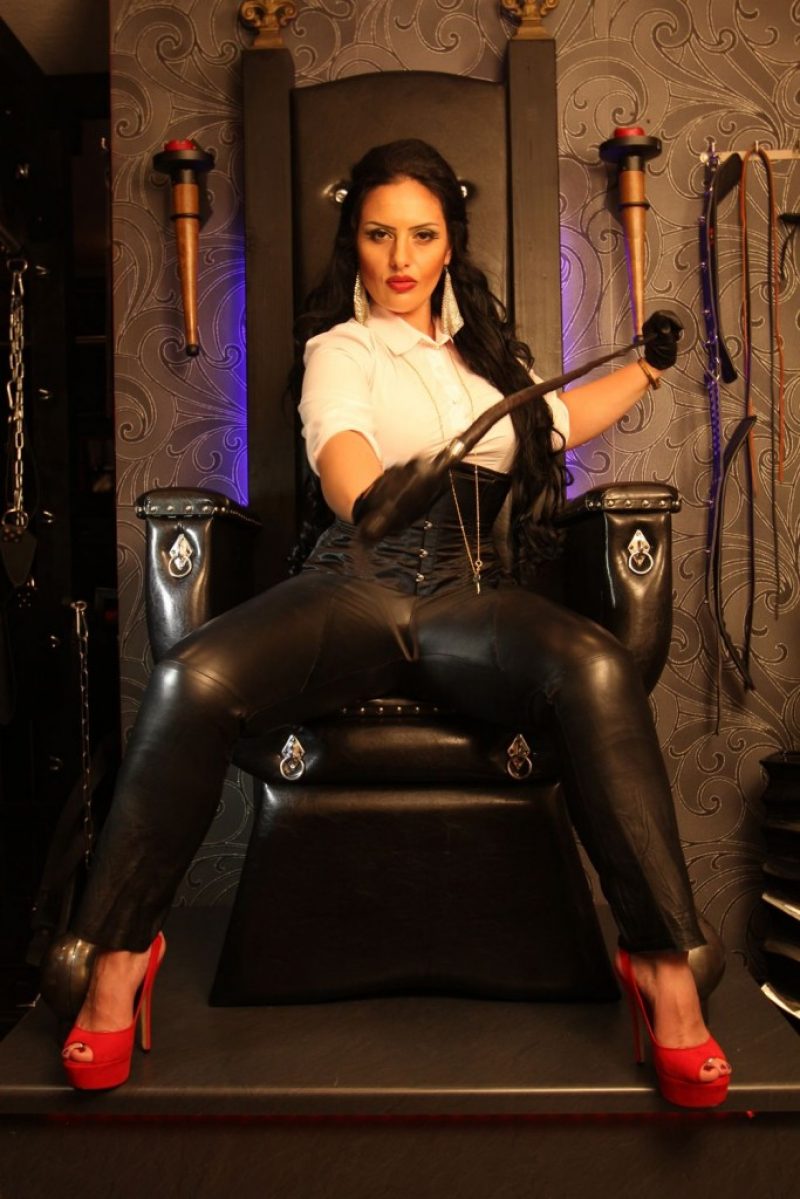 Too far, too pathetic or afraid to come and see Me?
Get My attention by an e-mail tribute to ME. I take delight creating personalized training programs, punishments and tasks for My toys.
Do you like to perform tasks for My amusement? Do you want to become a better slave but don't have the time or resurces to commit? Apply for e-mail training. I will tailor each task to your needs and every new task will take you a step closer to the goal I set for you. Here you can find an example of a task.

My tribute for one e-mail task is 25 usd. Pay the tribute via Clips4Sale tribute button (green button top right) and you will receive the first task in 24-48 hours (depending of the time, I may be or may be not in front of My computer). After you perform the task you can automatically request another one by paying another tribute. I found this works best when a new task is performed every week.

If you are a novice I recommend you to start with individual email tasks before starting the chastity or advanced program.
Starting with March 2018 I am not available for Skype sessions, anymore. If this will change, I will announce it on My blog.

Would you like to entertain Me on camera? Does seeing Me inspire you to become better in your kink? Apply for a domination session via Skype. Check My availability before paying the tribute.

My tribute is 5 usd/minute (minimum 15 minutes) payable in advance via Clips4Sale tribute button (green button top right). After you send the tribute it is necessary to set a meeting time. Usually I can be available between 10 AM-10 PM CET (Berlin time) but this can vary due to My traveling schedule.

Best to check if I am available for Skype sessions before paying the tribute. However the exact date/time of the meeting will be set only after I receive the required tribute.
Do you want to become the perfect slave for Me? Do you want to prepare for serving Me in person? Apply for the advanced slave training program. I will train you using various methods and guide you step by step into total submission. I will give you tasks and check your progress via email, Skype, Viber, etc. your life will be under My permanent control. This is as close as possible to being My 24/7 online slave.

My monthly tribute is 350 usd, payable via Clips4Sale tribute button (green button top right) . If you are not sure you are up to the task you can choose to start with a one week trial. My tribute is 120 usd / week.

It is best to start with individual email tasks before applying for advanced training program, especially if you are a novice. 
Do you want to give Me total control over your cock? When a woman controls the orgasms of a man, SHE controls the man himself. That's why I find great pleasure in controlling what I own – your cock! I love to keep the key to your satisfaction!

Now you are completely under MY POWER!!! Read more about My orgasm control program here.

Before you can start you need to own: a chastity device and plastic numbered padlocks or a ChronoVault.

My weekly tribute for chastity keyholding is 60 usd payable via Clips4Sale tribute button (green button top right) . you will receive 2 tasks via e-mail (one for the lock up and one for the open up). From My experience, most men find themselves in need of more attention, so My advice is to sign up for My advanced slave training program (see above).

Read more about My orgasm control program.
Do you crave to worship and serve Me? To be a good slave boy?  Do you dream to become My sissy slut?
Do you live too far away from Me? Or maybe you are too afraid or too pathetic to serve Me in person. Or maybe there are other reasons you can't meet Me. In this case you must start the online training. Fill in the following form.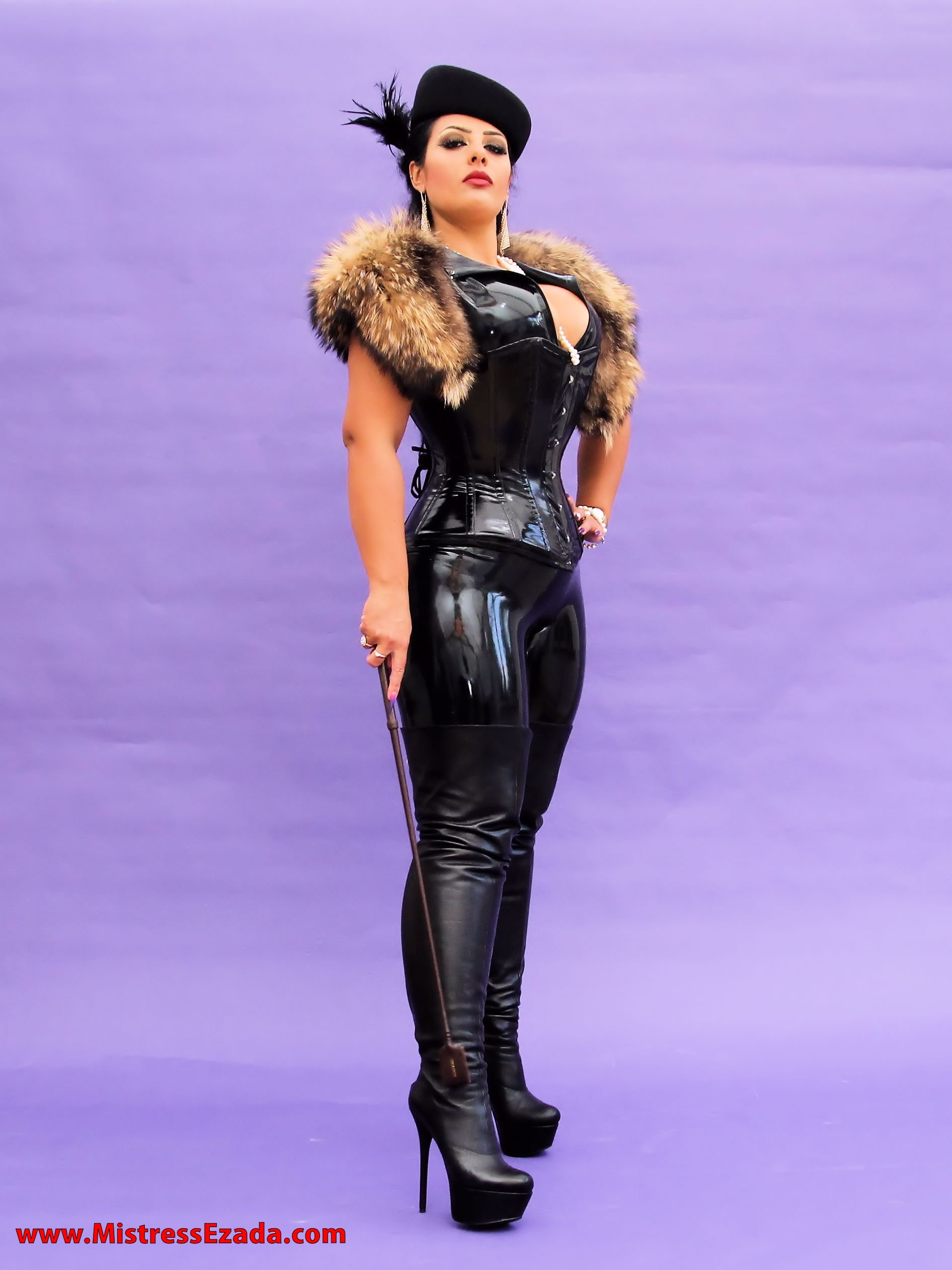 Fill in the following form