For a year i have been training my ass, putting in bigger and bigger plugs. Stretching it for my Owner Goddess Ezada Sinn. Anyone who has seen Her clip store will know Goddess has some huge strap-ons in Her toy box. As Her bitch i must be able to accommodate anything She wants to insert. As i sit writing the command from Goddess comes "3 more pumps", so the pink inflatable plug is pumped 3 more times. But this story is about yesterday's events and my first meeting with "Horsie".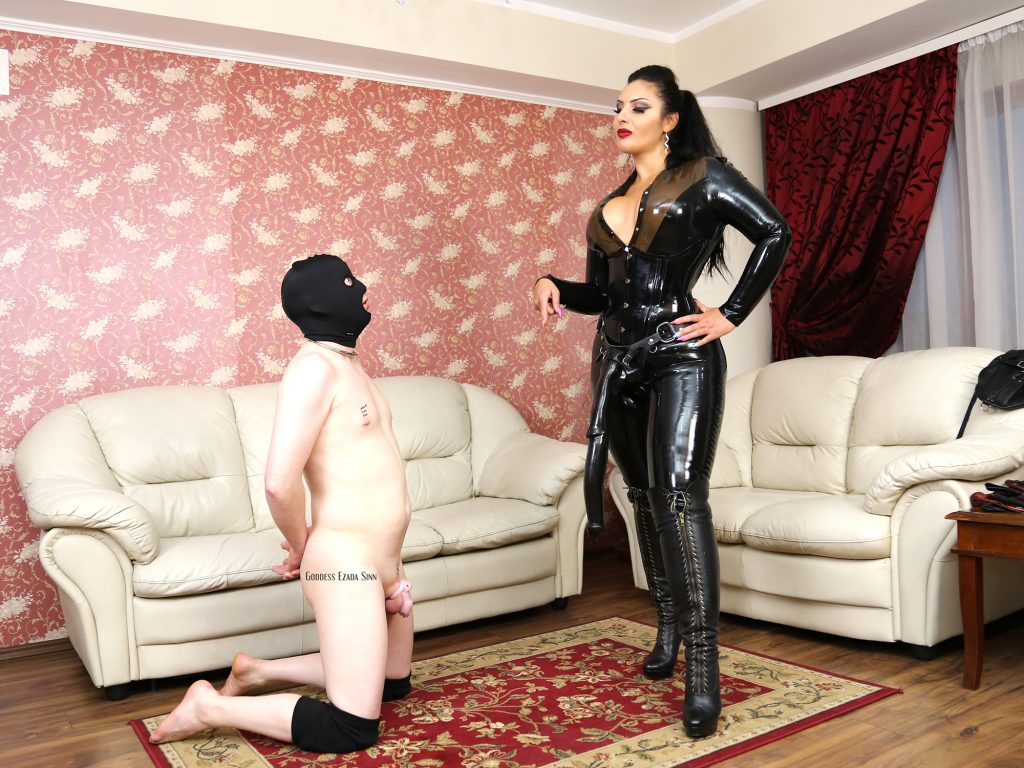 Here i kneel in front of Goddess Ezada Sinn. She looks amazing in Her latex catsuit, but there is something else eye catching. "Horsie", Goddess' huge horse cock strap-on. It looks intimidating in picture, but just think how it must look when it is right in front of your face!! Holding it in my hands, i feel the heavy weight of this huge cock. No matter how much training i am not sure this will fit.
Soon i am bent over awaiting the inevitable, what am I feeling? Is it fear? Is it excitement? i would characterise it as intimidated, coupled with excitement. i knew this day would come so fear has long been vanquished, some nervousness when faced with such a monster is to be expected. However, Goddess' obvious excitement at using "Horsie" on me for the first time is contagious.
Goddess places the giant cock on my back, it feels huge, like it is longer than i am tall. i feel the head against my ass, oh my, no escape now. Stretching, stretching and it's in. No pain but full like never before. It will only get fuller, as Goddess pushes the cock deeper and it gets wider and wider. i wonder, will my ass ever recover? i've never felt anything so deep inside of me before. Never mind that now, more abuse for my hole to take yet. As Goddess thrusts back and forth the feeling of pressure is immense, but it begins to feel enjoyable.
Goddess continues fucking Her bitch hard then suddenly, pop, it is out. The feeling when Goddess pulled the cock out is almost indescribable, and rather arousing. It was like a suction, as if my insides were a vacuum. Which they most probably were, as the huge cock must have forced all the air out from inside me. i feel empty, but it doesn't last long before i feel the invader knocking again at the door to my ass. Stretch, stretch, stretch, i am beginning to believe that my ass will never recover. But, i am definitely enjoying being thoroughly used as Goddess' bitch. The pounding continues and continues until Goddess is satisfied then, pop, it's out again. Thoroughly used and loved every second, so much so that i realise i have been dripping.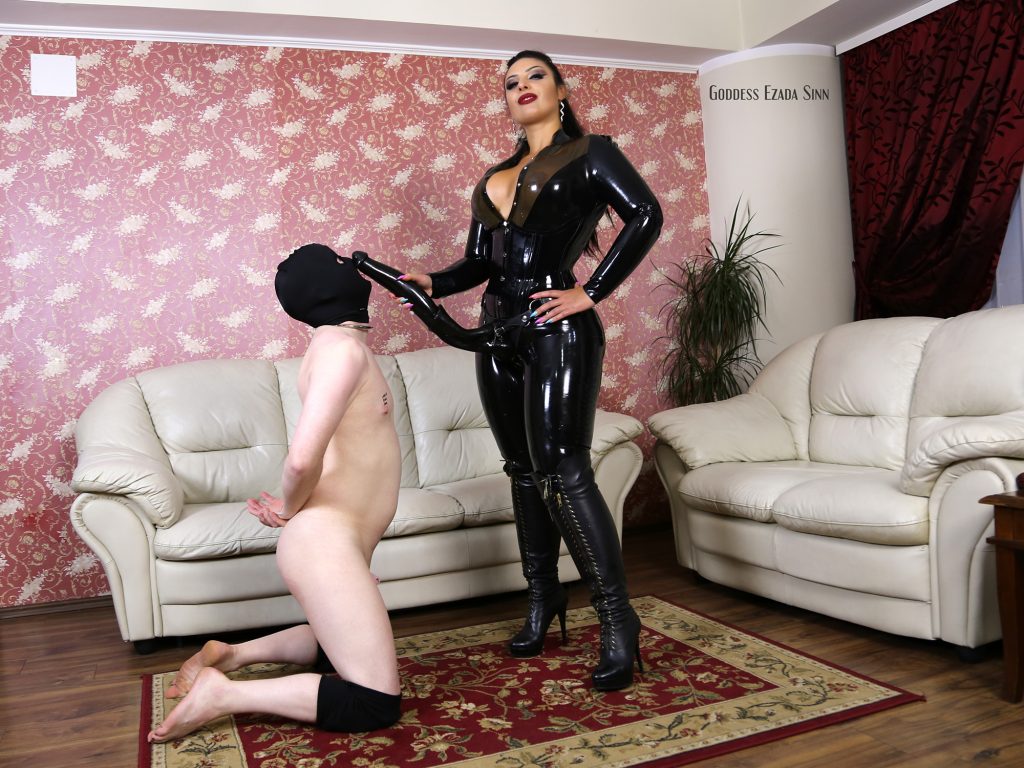 i look at Goddess, in Her latex outfit and the monster She has just abused my hole with, i am even more in awe of Her than ever before. So ends my first meeting with "Horsie", i am quite sure it will not be my last. And, in the back of my mind, i wonder…..what else could possibly await?……..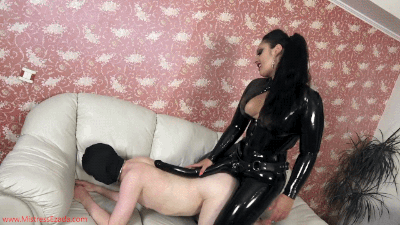 Buy this clip:  Meeting horsie