The Goddess Ezada Sinn knows well my submissive triggers, She uses them against me continually. Upon leaving London, Goddess Ezada handed me a pair of Her worn shoes. Shoes that i have often kissed and worshipped. Shoes i've repeatedly placed upon and removed from Her feet. "you will take them home with you sit," no further directive or instructions. Now, We/we both have the same length foot, so maybe i'm to further train sit's arches in order to help break in Her other new yet uncomfortable shoes. Stapana does not need to suffer that pain, a slave should.
i am instructed to place the shoes on my desk whenever working for Her, basically all day and night, and use them in morning Altar image. Finally days later, four words arrive in a chat message … "Worship My shoes sit."
OMG … i have been granted permission to hold them against my skin. To feel the metal studs sink into my face. To kiss and caress the leather. To reverently polish and lick the heel. To tongue bathe the scared sole and scratch my cheek with it's scored bottom. Above all, Her slave can press its nose over the shoe's tongue and deep inside the vamp. There i can inhale all the sweet musks and scents of Her divine feet.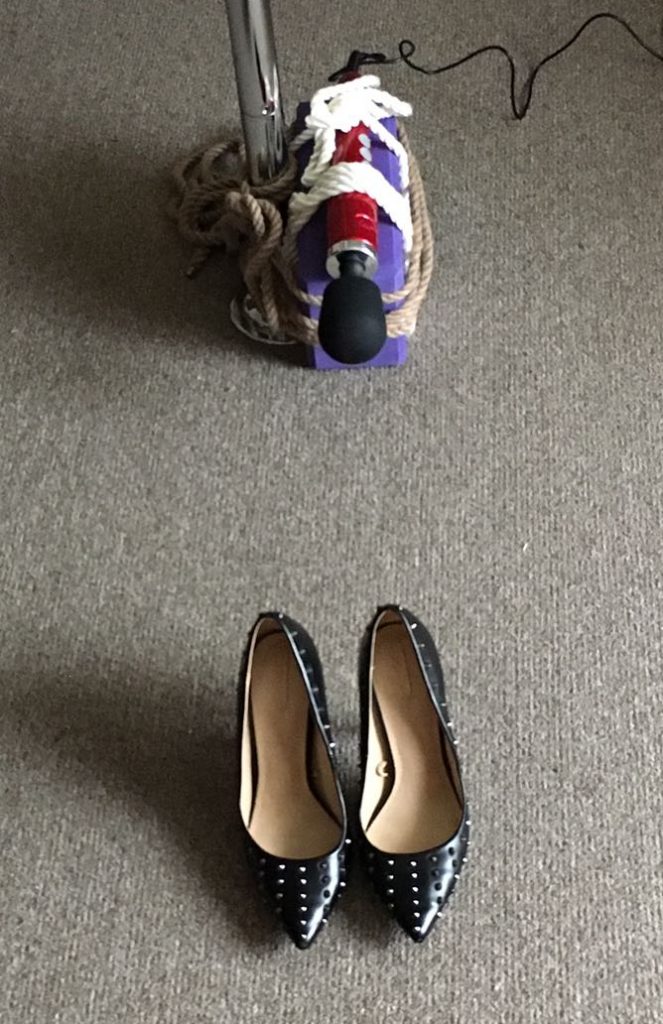 sit's heart races with the familiar fragrant scents and smells. Oh Goddess i can't stop thinking about You. Her shoes actually propel me deeper into submission before Her. my longing to please Her tears at my insides. At weekly edging Stapana uses the shoes to Her maximum advantage.
Like magic, the shoes instantly transport me to the edge of orgasmic release. Her cock is completely flaccid, yet I am just one beat away from overstepping my bounds. Stapana has removed all cumming pleasure from my life, There are no ruined orgasms, there is NO cum release permitted in any fashion, except by Her hand. The shoes only heighten and intensify my submissive frustration.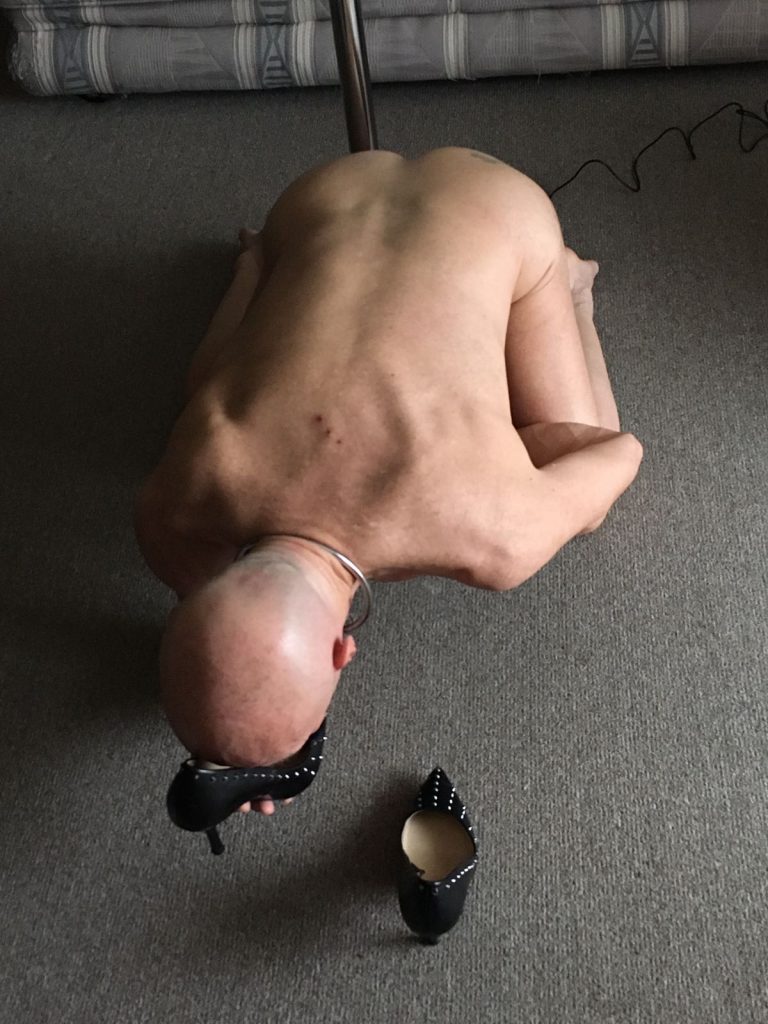 Nowadays i walk around exhaling all the time. There is so much sexual tension built up inside me, that like a pressure cooker i'm constantly spurting off stream. Her shoes are just a perfect tool for Her to break me down even further. The high stiletto heel pound and tenderize Her property's soul.
Your sit worships Your shoes Goddess Ezada
Your sit so desperately …
        Worships and obeys only You.