Dominant Ladies from all over the world attended the Femdom Ball 2016, Madame Caramel's event dedicated to Female Supremacy, last weekend. It was a great occasion to finally meet several Ladies I've been in contact with for long time but, due to the distances between Us, have not able to meet before. One of these Ladies is the Latina Goddess Jasmine Mendez, from USA.
We had a lovely chat at the Femdom Ball and at the Club Black Whip after party. Obviously, We decided to meet a couple days later for some Femdom fun.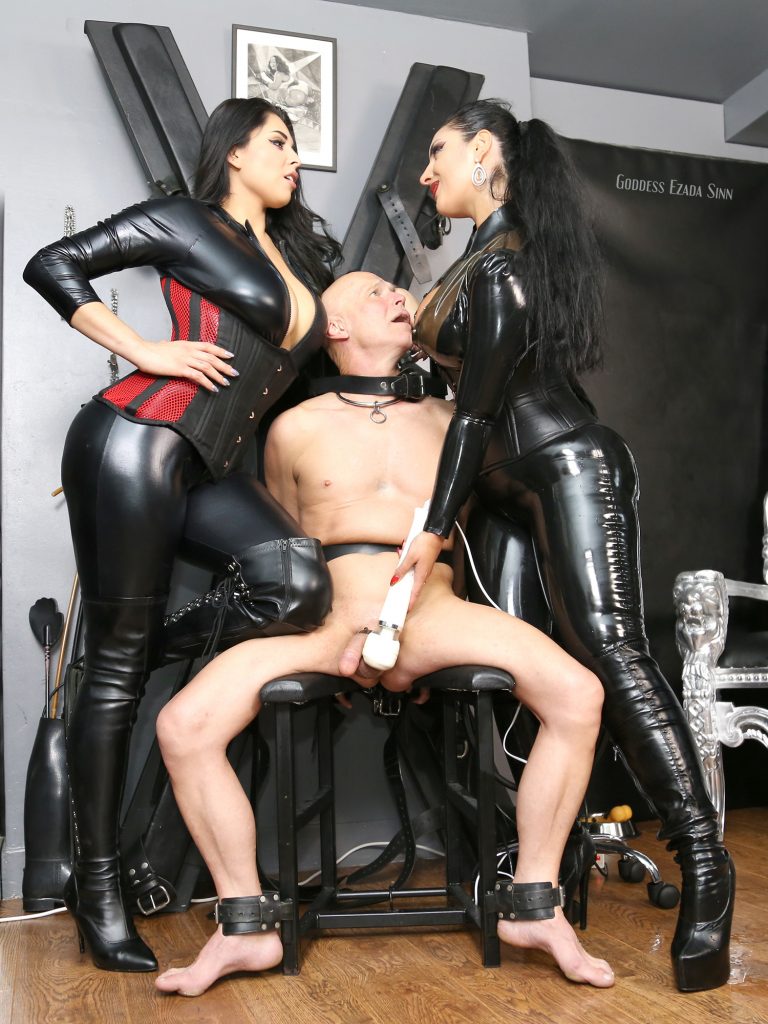 My collared slave sit and another very lucky boy from London would be Our toys.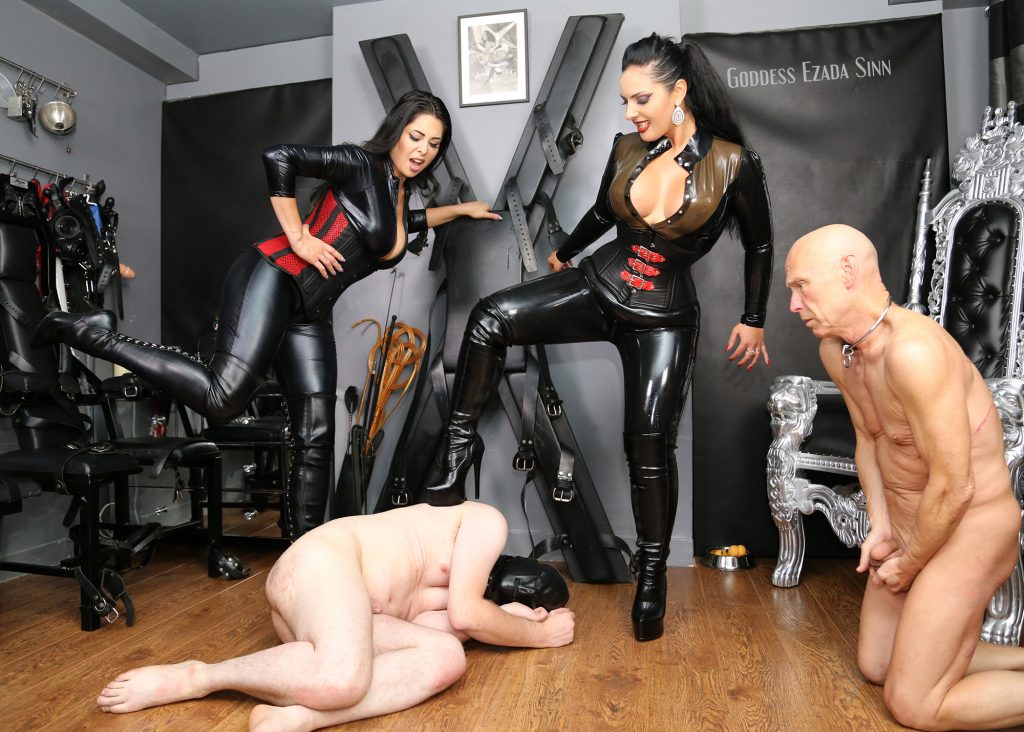 And We had fun! Whipping, ass worship, boot worship, orgasm control, ball busting – We used them how We wanted, forcing them to thank Us for the honor of being Our play things.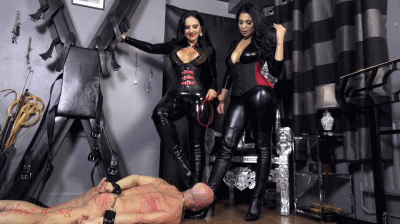 Crawling for the Supreme Goddesses of Female Supremacy
We caught most of fun on the camera, so you can see for yourself how two Dominant Females enjoy themselves. Clips will be published on My clip store, the House of Sinn clip store and Goddess Jasmine Mendez clip store.
I know you've been waiting these clips for quite some time. So make sure you get them all!