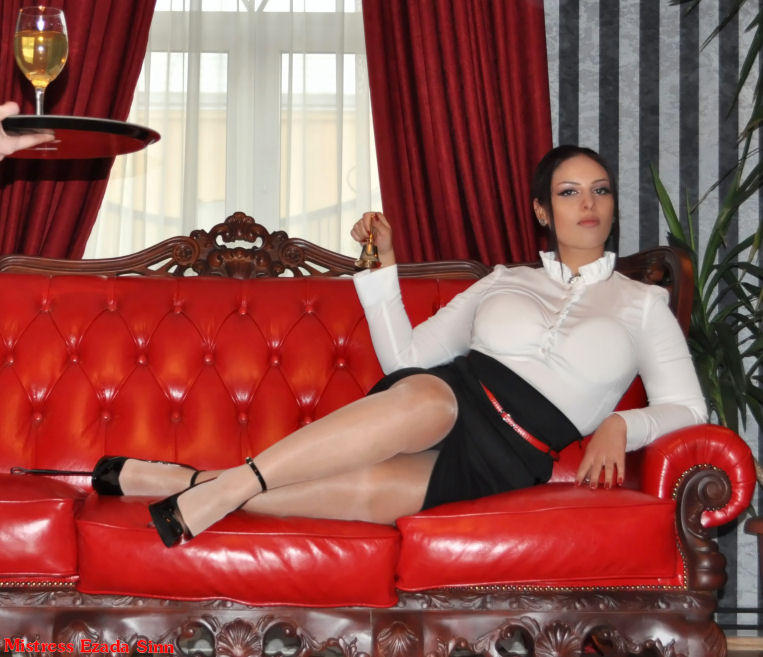 People often ask Me about the amount of feedback I receive on My online presence. Well it is just overwhelming. Tons of mails every day. By far more than I can handle.
It is amazing to see how many people want to get in contact with Me. Meet Me, travel with Me, even live with Me in Bucharest despite the fact that they have never met Me before. But most of them never will experience anything like that.  They can not even hope for an answer. Because they do not have anything of interest to offer to Me.
I have thought for long about how to put the following message into nice words but I did not find any and I do not have to. So I will say it as simple and unmistakably as possible to avoid any misunderstanding:
In men, in slaves that means, I ask for a lot, my expectations are extremely high. Because I can, because I deserve. Take this as a fair warning.
First and foremost: I am not interested in people who seek for fulfillment of their own dingy fantasies but  disguise that as submission.  This is fake. Are you really stupid enough to think,  that I am interested in reading about your pathetic filthy sex dreams in your application letter?  I sure am not. Forget about it before you even get started.
I am interested in meeting people who really understand about the concept of serving. Men who will put My wishes, My plans, My pleasure on top of theirs. Not because I tell them to do so. But because they find fulfillment in their service for Me. I am looking for people filled to the brim with love, devotion and surrender.
I am not at all interested in losers, in people who have never accomplished anything in their lives. I will not get in touch with guys who attempt to fill the emptiness of their boring existence with My divinity.  Power exchange is what I am looking for. This is not a one way street. If you do not have power to offer, leave me alone. I am looking for men who have to swallow their pride under My boots, not for men who do not even know what pride is.
I am interested to be served by intelligent, cultivated men. That means: If you have the privilege to accompany Me to the opera I will expect that you will be able to talk with Me about the opus. In a French restaurant you will have to understand the menu and recommend an accompanying  wine, in a museum you will be capable of perceiving and sharing the beauty of a renaissance statue. When not kneeling silently at My feet, You will have to be a great company, charming, witty, handsome, entertaining.
But despite of all these virtues you will never be tempted to outplay Me, to let your light shine brighter than Mine, to put yourself first in any respect. Because your devotion for Me will have drenched you to the bone. you will always walk half a step behind Me. Physically and mentally. Even though you might be used to make an impression on other people in your own right: When W/we enter a room together, people will take notice of Me before they will notice you. When I start talking, you immediately stop. When you lick My left heel another men might simultaneously be licking the right one and you will not mind at all.
I am not mainly interested in money, but you should realize that being together with Me will not come as a free ride. Once W/we have met, you will desperately want to please with Me with gifts, you will be traveling long distances to see Me just for a couple of hours, you might even experience the bliss of going out with Me and happily beg Me to pick up the bill from your wallet that I have in My custody. You will simply just indulge My every whim, that's for sure. And you should be able to afford to do so.
Does all that sound difficult, challenging, ambitious to you? It sure is.  Even more than you can imagine.
So before you now turn to your computer and start writing. Ask yourself honestly whether you will be able to live up to My fair expectations.
If you think you will, I am looking forward to reading from you. But do not waste My time, and do not waste yours.