True born Female Supremacist Lady Sas from Frankfurt/Main Germany
Female publishers with a real interest in Femdom that goes beyond the mere financial aspects are sadly few and far between. So when I come across one like I did in the case of Lady Sas, she deserves all the credit the community has to give.
Based in Frankfurt/Main, Germany and pursuing a conservative job in her vanilla working life Lady Sas has found her way to a Femdom lifestyle only a couple of years ago already being a full grown-up woman in her best years.
And what an impressive way she then has gone in just so little time. Coming from a vanilla partnership with some stupid male who quite obviously did not really deserve to live in her presence, she now is served permanently by three slaves who have proven themselves worth the honour.
Her blog has become a popular and rich source for all kind of topics in just one year with nearly a hundred thousand (!) visitors so far. Amongst all the different kinds of work she excels in, two areas need to be mentioned expressly:
The first one is her books. Having finished already two and now working on the third, Lady Sas is a busy author who is so generous to let the world share how she found her way into Femdom and what her BDSM life looks like today.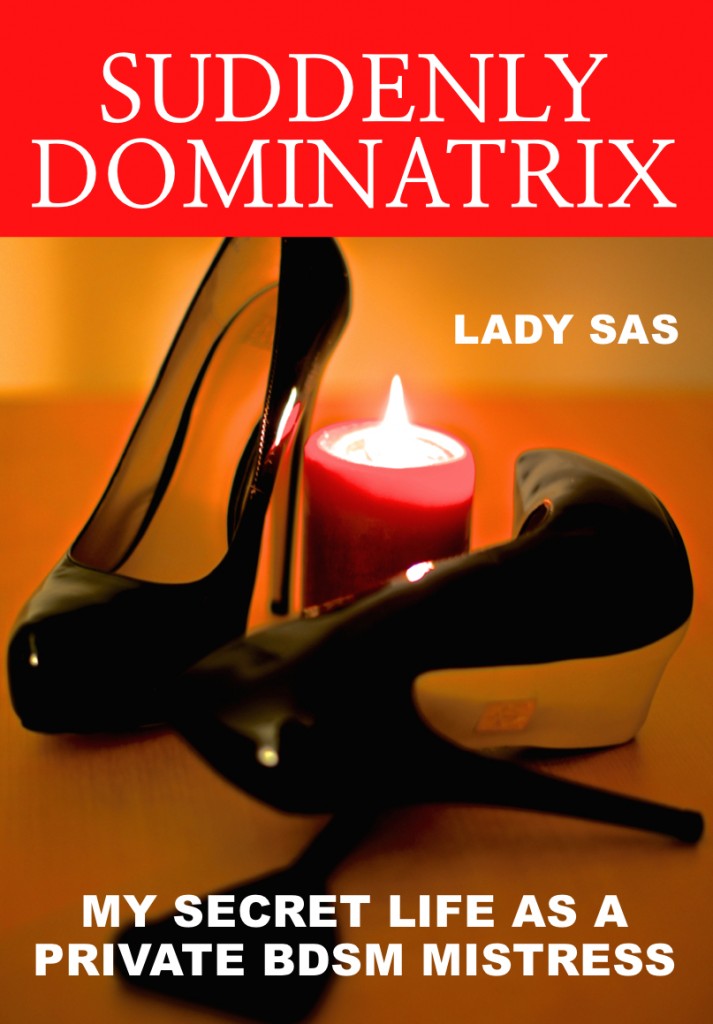 Both her books are a rare and very interesting insight into the thoughts and life of a dominant woman. The first book "Suddenly Dominatrix" has already been translated into English (by some willingly helpful slaves of course), you can find it here. The second book is still only available in German so far. It is on Amazon as well. I am quite convinced though that it will also shortly gain enough popularity to also justify a translation.
The second area of work is her wonderful interviews with prominent Pro-Dommes. Starting off with some leading representatives of the German scene less than a year ago, she has recently extended the circle of interview partners into the English speaking world. So far since starting with the series in December 2013 an impressive number of 31 interviews (including translations) have been published on her blog and ten of these also in a book. I myself have recently had the pleasure to be interviewed by Lady Sas and truly had the most of fun with her interesting and interested questions. I was delighted and amazed to see how familiar Lady Sas had become with my work during a diligent preparation before asking the questions for the interview. An absolutely professional job that she did there. You can find the result here.
So even though Lady Sas is not and does not plan to become a member of the Pro-Domme world she is definitely an important and wonderful ambassador of Our Queendom of Female Supremacy. I am sure that we still have a lot to expect from her and I myself am sure more than looking forward to all of it.