My collared slave len sent Me a picture with his beautiful Christmas tree and My vivid imagination came up with a kinky task for him to perform for My pleasure. But while writing him the email with instructions, I decided it will be even more fun to make a whole contest out of it.
Because I don't like the cruelty of cutting real trees and I don't see the point of a fake tree in My house, for the last 15 years I never had a Christmas tree in My home. But you, boys, will offer Me some very special dicktrees.
Here are the rules:
Use colorful strings, glitter, Christmas decorations, colorful pegs, etc. to decorate your dick (and the area around it – the ugly balls too) – your imagination is the limit. Put a post-it with My name close to it  "For Mistress Ezada Sinn" and send Me the picture using the contact form on My website with the subject "Christmas dicktree".
I will give points for:
– creativity
– overall appearance
– quality of the picture
– if the process of making it involves pain or humiliation
I am not looking for extreme CBT. For discretion reasons no faces should be visible.
I will publish all the pictures I receive on My blog and Twitter. The winner (announced on December 25th) will win a custom clip (7-10 minutes POV, within My limits and preferences).
Send the pictures by December 24, 2015.
Amuse Me!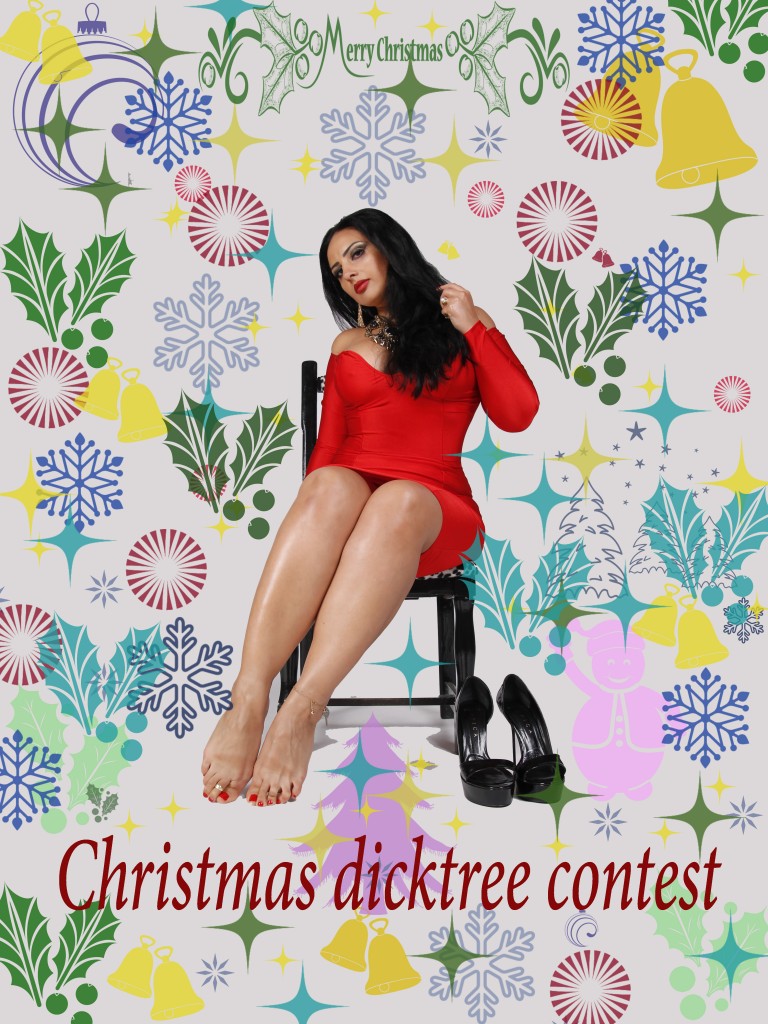 Who do you think deserves to win? Click here to see who won the competition.