The time between Christmas and the New Year is always a very special time that makes one look back at the passing year. And oh, My Goddess, what a great year that has been. To tell you the truth, I cannot remember to have ever spent a greater time than in 2015.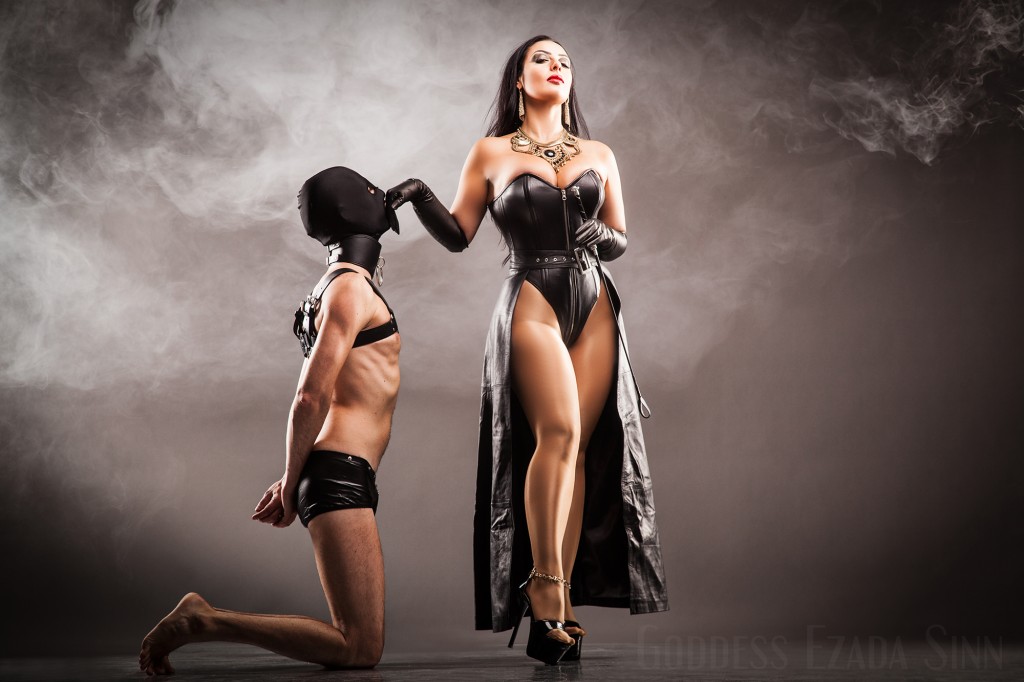 Looking back now, there was one highlight chasing the other, highlights stringed like pearls on a thread (I still miss a pearl bracelet by the way, frank): My fantastic Thailand vacation in February, several great stays in London and the UK attending brilliant events like the Femdom Ball hosted by My dear friend and sister in mind, the wonderful Madame Caramel and the Femdom Retreat organized by the lovely Ava von Medisin, visiting The English Mansion and using slaves together with the great Sidonia von Bork, traveling to Costa Rica and taking part in the Domme Trips event there in October, hosting My own Femdom Decadence party in Bucharest in December which was a real success, too many real fun weekend trips all over Europe with My collared slaves to even remember… My own move to Western Europe, launching the House of Sinn, home of Femdom Decadence. Oh, I could just go on and on raving about the highlights of 2015.
Yet, thinking back… What really satisfied and fulfilled Me the most were the people I have been with. Fellow Dominatrices from all over the world. Old friends and new friends. Way too many to name them all here. And I do not want to leave anyone out. Lady friends, sisters in spirit, companions, indulging in the fulfillment and fun that lies in Female Domination.
But not the Female friends alone come to My mind when I am thinking back now. Without all of you male subjects out there around the world, all this wouldn't have been possible: My hubby who did a great job serving Me over the year, My growing stable of collared slaves totally dedicated to My service, My flock of enthusiastic devotees united in their eager worship for Me, My thousands and thousands of followers on Twitter, My friends on Fetlife, the countless readers of My blog and website and last but sure not least: My valued customers on clips4sale and other stores, who have supported Me so generously over the year.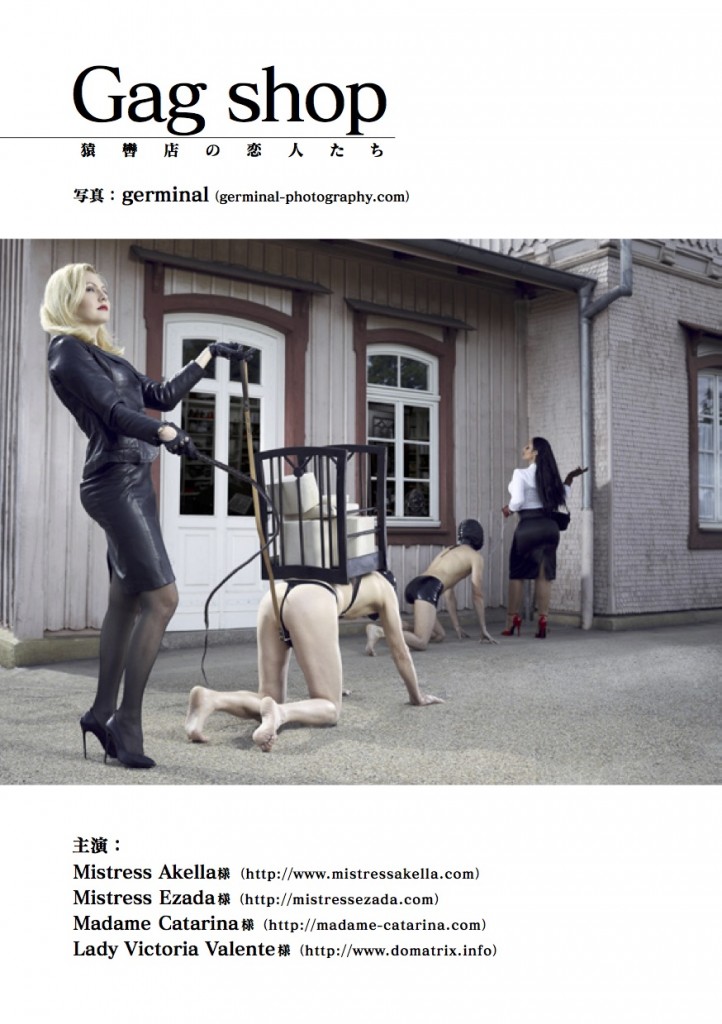 Many highlights will stay in mind from 2015. So to pick out just one of them to represent them all, I chose this: The Gag Shop photo shoot that took place in May in and around Stuttgart, Germany. Making the wonderful artwork of the great
Sardax
come to life in a photo session with the sublime
Mistress Akella
(London),
Madame Catarina
(Berlin) and
Lady Victoria Valente
(Stuttgart) for sure was one of the highlights of this year. The shooting has just been featured in the same Japanese magazine that had initially featured the original Sardax drawings. For all of you not that fluent in Japanese: The Japanese article underneath the artwork just describes how it all came about and how Slave PJ- slave to Madame Catarina- took the pictures to document the event. The artwork photos were shot by Germinal.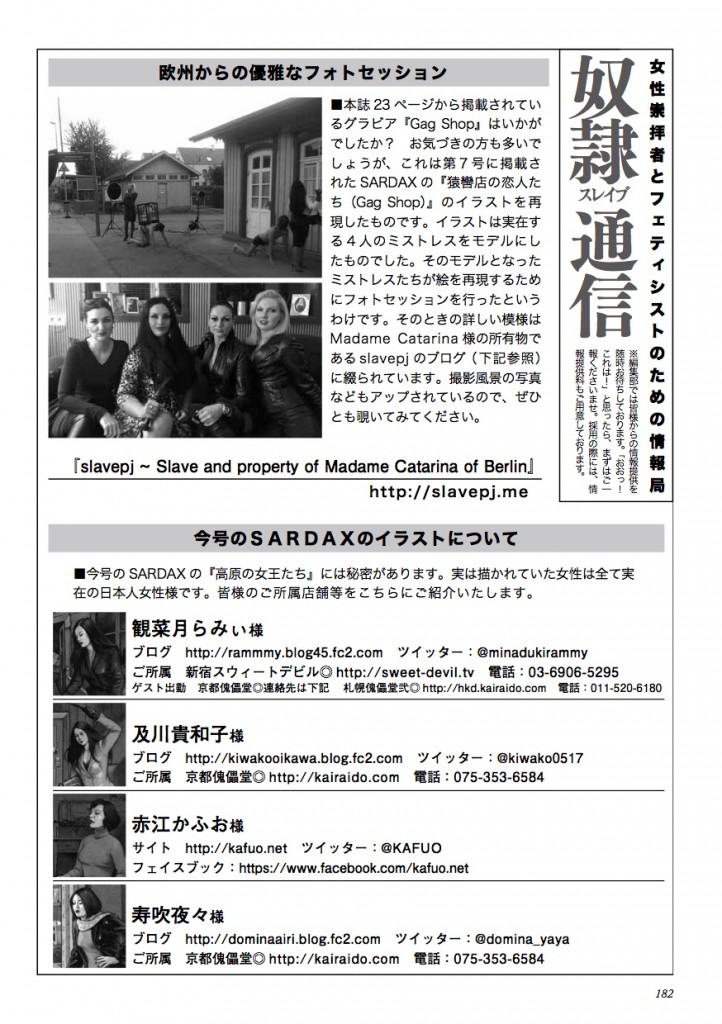 So to all of you out there: thank you for a fantastic year. And watch out for 2016. There's more to come. Much more!